How many of you have a close friend? And I don't mean someone you game with or go out on the town or the ever classic "help you move bodies". How many of you have a friend – or several friends – who you can go to when you need help. When you need emotional support and intimacy. When you're scared and need someone to help you. When you need to be comforted. When you need to vent. When you're feeling like you need to offload something. Someone you can share deep and personal parts of your life with?
And of those: how many of them are men?
Probably very few. In fact, men – especially heterosexual white men – tend to have few deep, emotional connections with other men. Sure, we may have buddies. We may have folks we pal around with, who we hang out with at parties and go grab some beers with after work. But we have very few – or sometimes even any – close, emotional ties with them.
The strange thing is, it didn't used to be this way. As we grew up, we had our best friends, other boys around our age who were as close with as brothers might ever be. And then at some point in time… we stopped being close to other boys. In fact, having an intimate friendship with another boy became undesirable, a mark of suspicion. Being seen as being too close with somebody meant that you weren't friends, it meant that at least one of you was trying to bang the other.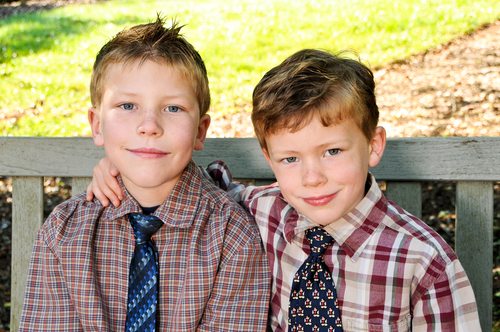 The friendships we do have with other guys tends to have much less emotional intimacy; there is less closeness, less willingness to share about ourselves, and far less trust. We may help each other move and wax rhapsodic about our favorite types of whiskey but we don't let ourselves get any deeper than the surface level. And yet… that's exactly what we crave. Women have – are encouraged to have – a wider network of more intimate friends. Men are not. And yet, if you ask men what they want from their friendships, it's often the same thing that women do: intimacy, trust, emotional support. Despite the way we conduct ourselves, men have a very deep need for intimacy – one that we're not meeting.
And that's literally hurting us.
The Dangers of Social Isolation
I'm not being hyperbolic when I say that this lack of intimacy hurts us. Having few intimate friends is quite literally dangerous to your health. Studies have found that people with fewer close friends tended to have a greater risk of death. In fact, social isolation is actually as bad for you as smoking.
And that shouldn't be a surprise, really. A lack of close friends – not people you chat with on Facebook or social media or the guys you hang out with at work, but close friends – correlates to increased levels of depression and increased levels of stress. When you have fewer people to reach out to for emotional support when things go wrong, fewer people have your back in a crisis. Yes, the myth of the rugged individual tells us that we should be able to handle everything on our own, but in reality, humans are pack animals. We need other people in our lives for our emotional well-being. When we don't have them, we get stressed. We feel empty. Those feelings of isolation and helplessness contribute to a depressed immune system. Moreover, people who have fewer friends have higher levels of the stress hormone cortisol and greater cardiovascular issues.
On the other hand, people with strong social support and close ties to friends and family have greater levels of emotional and material support when things go wrong. Again, this shouldn't be surprising. Our friends, after all, tend to rally to our side in times of crisis. People with larger social circles and more close friends also tend to have higher levels of self-esteem, which in turn gives them a greater feeling of control in their life. This in turn makes you more likely to take care of your health than someone who feels like they're helpless to improve. Plus, when you have people you can turn to, you're more likely to seek out help when things are hard and you don't feel like you can go on. People who have more friends also had lower blood-pressure, lower levels of cholesterol and overall greater quality of life. In fact, people with more friends found their risk of death cut by 60% overall!
But despite those benefits – and the drawbacks that come from social isolation – men as a group tend to have very few friends, and even fewer male friends.
The Acceptable Forms of Intimacy
When men do seek out intimate friendships, the vast majority of the time they seek out women. To many men, women represent the sole source of intimacy and support, without judgement or suspicion. It's a cultural issue, part of the kabuki theater of gender roles that we still live by  – men are the doers while women are the nurturers. Men act, women feel. Women are encouraged to be more open, to expect greater levels of emotional intimacy from their friends. They're more likely to encourage their friends to open up and actually share with them and to support and reward their friends for doing so.
Men, on the other hand, are discouraged from greater levels of emotional intimacy, especially with other men. Sharing is weakness, and weakness is something to be avoided among men. Weakness and vulnerability can only be shown to those who are not in a position to damage our status in the masculine hierarchy. And besides… it's kinda gay, bro. Since men are socialized to not be connected with our emotions – outside, of course, from anger and lust – we tend to all associate emotional intimacy with romance (and therefore sex), confusing philios with eros and agape. As a result, the only people we feel comfortable opening up to are the ones who we might potentially fuck as well.
In fact, for most men, their sole touchstone for emotional intimacy is their romantic partner.  They become the only person with whom we can really "be ourselves", the sole source of our emotional support… which actually puts a huge strain on the relationship. In fact, men are discouraged from seeking emotional intimacy outside of their relationship; many people feel as though this were a potential threat to their romantic bond. And to be sure: to an outside observer (or a significant other, for that matter) many platonic male-female relationships can seem like an intensely romantic connection, even when they're nothing of the sort.
This actually ties back into cultural obsession with idea that men and women can't possibly be "just" friends – it presumes that intimacy can't exist between men and women1 because emotional intimacy is just a precursor (or excuse) to trying to fuck her because penis.
As a result, men get screwed both ways. We may crave that intimacy, but we're only allowed to seek it from women. But even then, it's transitory, even suspect at best, because straight men "inevitably" want to sleep with their female friends. We can't seek it from men because, well… they're afraid of being seen as being un-manly. Or worse, gay.
"No Homo, Bro"
As I've mentioned before, men are taught to be disconnected from their emotions. We're allowed to be angry, stoic or horny… and that's pretty much it. We get two dispensations to cry in our lifetime: when our dog dies and the first time we watch Brian's Song.
And a critical part of man code says that we don't admit to weakness, doubt or uncertainty. And when we do, we sure as hell don't admit it to other men. The code of masculinity states that men are supposed to act like men, not women or getting all "faggy" by being sensitive or affectionate or something other than manly. And the only recourse when somebody acts in a gender-non-conforming way is to punish them in ways ranging from mockery to outright violence. Other men are actively encouraged to punish the non-conforming – even when they too might desire more a more intimate friendship –  because it reaffirms their masculinity. After all, if you don't push back… well, other people might think you're just as femme-y as the other guy, so clearly the two of you might as well go out back and blow each other, right?
(Interestingly, there is even some of this amongst gay men; there are subsets of gay men who try to compensate against the stereotype of being "queeny" by trying to be hypermasculine and straight-presenting as possible… complete with the same prohibitions against masculine affection).
As a result: we aren't able to trust other men enough to open up to them. We don't want to risk them mistaking our openness or affection for making a pass at them.
Even in this day and age with greater acceptance of homosexuality, straight men still can't bring themselves to actually admit to a desire for a closer and more intimate friendship. Even when we do show affection, it's with a sardonic nod to "yes, it's kind of gay". The term "bromance", after all, is a wink and poke at "well, aren't those two just awfully close?" in a joking-but-seriously nudge to the rubs. Bros are quick to drop "no homo" at the end of anything that might be seen as admiring or affectionate because it's important to note that yeah they may love the guy but not that way, knawhuimmsayin? Even in movies that acknowledge that yes, there are other forms of love besides romantic love, guys can only admit to loving when it's played for comedy. "Yeah, it's funny, because they're drunk. No homo, bro."
The ironic thing is, up until the 20th century's ramping up of homophobia, men were incredibly demonstrative and affectionate with one another. Letters between friends in the 19th century might be mistaken for love-letters today because of the way men were freely willing to admit that yes, they cared for one another. But along the way, because "masculinity" has been defined in opposition to femininity (and to be homosexual is still seen as being feminine, Tom of Finland be damned) and a fear of being mistaken for gay, we've lost out. We've traded intimacy, support, trust and closeness for activity buddies. We'll get together with friends to play games or watch the UFC match, but we know shockingly little about them. We get uncomfortable when they're crying because they've been dumped and the best thing we can think to do is take them out and get them drunk and laid because making them not openly hurt is easier than actually comforting them. Somewhere along the way, we've learned to close ourselves off from our friends even when what we really want is more openness.
Finding Brothers, Not Bros
Despite the fact that we want more, closer male friends, it can be incredibly difficult to actually foster those friendships. Hell, it's hard enough finding new friendships in the first place. It takes a surprising amount of courage to open up and reach out to other men – after all, it requires fighting against years of social coding and gender expectations. By trying to foster a more intimate bond with somebody, you're tacitly making yourself vulnerable and admitting to weaknesses, which is part of how men lose status amongst other men. Worse, other men might push back, trying to shore up their man-cred at the expense of yours. It can be hard, even for guys who also want a closer friendship, to deliberately lower one's guard and not lash out from sheer instinct rather than consciously rejecting someone.
And it doesn't help that we have precious few societal models for male intimacy that isn't overtly romantic or played for bad comedy2. The few shows that do value male emotional closeness put it in context of brotherhood via hypermasculine pursuits – the bond of combat from Band of Brothers or the outlaw bikers of Sons of Anarchy. Sure,you're allowed to let your guard down if you've fought Nazis together or are part of a criminal organization. But if you're just an average guy? Fughetit. Better to get drunk first, so at least you can blame your sudden shameful lack of masculinity on the alcohol. So, many times you are going to have to be the example of how you want others to respond to you. You have to signal your openness and make the first move and model the behavior you want from them in return. In doing so, you may find yourself put into the position of being your friend's emotional Sherpa, showing the way… even when you aren't sure how to get there yourself.
I won't lie. It's not always easy. You have to be willing to put yourself out there and be comfortable with letting yourself be vulnerable, with the expectation that there will be people who will misunderstand what you're doing. You'll need to expect people will think that you're coming on to them. There will be people who may call you "fag" or ask why you're suddenly acting like a chick… even when they want more closeness and intimacy as well. Those cultural mores that say "men don't get close with men" are hard to shake, and sometimes people will respond negatively out of reflex rather than anger or mistrust. And even when you find other people who, like you, are willing to eschew the bullshit that we get sold as the definition of manliness, you'll have to expect that there will be snafus. Just as with romantic relationships, you'll have to be willing to communicate your needs and explain how you feel and what you want.
It will be intimidating. You'll feel like you're the only one out there who feels this way. People who you thought were your friends may pull back because they can't handle that level of openness and honesty.
But there will be the ones who understand. The ones who respond, and who are looking for the same thing. And those friendships will be the ones that change your life for the better.
Interestingly, nobody seems to question whether two gay men could possibly be friends. They're presumed to just be fucking because once again, all men want to fuck at all times. Two men = horny times dicks [↩]
…Starscream. [↩]