So last time we talked about one of the eternal questions: why aren't women more receptive to casual sex? The common answer is that women approach sex differently than men do – whether it's treating sex as a way of getting a relationship,  leveraging their "superior" social status in order to screen out less-desirable males or just guarding their finite, precious eggs for someone with superior genes rather than the usual pigs that approach her.
As it turns out though, according to sociological studies the answer is "well… it's complicated".
A whole host of issues influence how receptive individual women are to casual sex: societal messages regarding female sexuality and gender roles, potential physical safety and – perhaps most importantly – whether or not the man in question is going to be worth getting in the sack. After all, a number of women – nearly half – report having negative feelings the morning after a one-night stand; they said they felt "used" or worried for their reputation. In other words: the morning after wasn't worth the night before.
And yet women do want sexual pleasure without pesky relationship strings, just as men do.
In an ideal world, this would not be as much of an issue; women would be lauded and encouraged to take ownership of their sexuality just as men are, comprehensive sex education would begin early, contraception would be cheap and plentiful and rape culture would not exist. In such an environment, men and women both would be free to explore and express their sexuality without fear of shame or judgement.
Unfortunately, that's not the world we live in, and so we must adapt.
For men who are interested in more casual sex, whether it's a short term fling or taking someone home the same night you meet her, you need to know just how to be worth it – to be someone women feel safe with, that they feel attracted towards, who know how to please a woman in bed and how to stick the landing the morning after so that it's not a night of regrets for one or both of you.
Understand The Basics
One of the first keys to finding people who are interested in casual sex is very simple: you need to be comfortable with meeting people.
If you can't approach a stranger and engage them in a conversation and have them think that you're a cool person to get to know, you aren't going to have much luck trying to convince a woman to go home with you; the more awkward the situation, the less likely sloppy make-outs on your couch will be occuring later that evening.
While finding people interested in a fling can be difficult, it's not exactly a needle in a haystack. After all, the Conley study found that upwards of 40% of women had indeed explored some casual encounters of their own. To a certain extent, meeting people -especially if you're looking for people interested in having a fling or a one-night stand – is a numbers game. The more people you approach, the more likely you are going to find someone who may be up for what you're looking for. Most folks aren't going to advertise that they're looking for sex after all.
This means you need to be able to meet people and learn how to screen for what you're looking for – more on that in a second.
If you're interested in an active dating life, you should be approaching more in general, whether or not you're looking for casual sex or a relationship; in both the Clark-Hatfield study and the Conley study, nearly 50% of women said "yes" to a date with someone who approached them cold.
Know Where To Go
If you're looking for casual sex or a same-night lay, you need to go a venue where people are more likely to be looking for the same thing. This means that – unlike in the Clark-Hatfield study, daytime approaches are out. The social rules change between day and nighttime; it's more socially acceptable to meet people with an eye towards sex in the evening than it is during the day. In addition, you want to be going to places where it's going to be expected to mingle and meet people and possibly go home with them.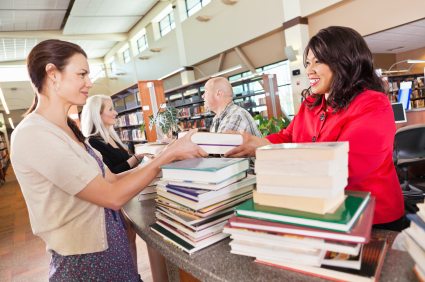 For all practical purposes, this means that the best places to go are bars and clubs. If you hate bars… well, I'm sorry guys, but the meat-markets are the best place for finding someone who's up for hooking up that night. The best non-bar and club options are parties – preferably ones that are relatively informal and have around 20-40 people or so. Any more than that and, frankly, you might as well be at a club anyway. Regardless of whether you're at a club or a kegger, you ideally want a place that has a meat market feel – if people aren't encouraged to meet and mingle, you're in the wrong venue. The more room you have to move around and circulate the room, the better – you want to be able to actually approach the people who catch your eye – or even better, give you the come-hither stare.
A word about using online dating sites for trying to find casual sex: it's generally not going to be worth the energy you're going to put into it. Most people on dating sites – even more free-wheeling sites like OKCupid or Plenty Of Fish – are going to require at least one audition date before hooking up… and well they should, for safety reasons if nothing else. Even someone explicitly looking for NSA sex isn't going to be willing to leap into bed with a guy who contacts her on Friday and is angling to meet up that night.

As for Craigslist… well, ya rolls the dice and ya takes ya chances. There will be fewer women advertising in the WfM section of Casual Encounters and they will be deluged in requests. And frankly, not all of them are going to be looking for sex… or even actually be women. A number of people, mostly men (gay and straight) use Craigslist as a way of collecting amateur porn shots; they'll pretend to be interested in a casual hook-up and post an ad as a way of collecting pics from potential suitors. Others have used Craigslist ads for a BDS&M encounter as a way of naming and shaming people who were actually following proper etiquette for finding a new dom or sub. Still others will be escorts advertising for clients.

So do your due diligence and remember: caveat emptor.
Make The Right First Impression
Let's get this out there right off the bat: good looks help you do better when it comes to finding a casual fling. However, it's more than just facial symmetry or cheek-bones that could slice cheese: it's about the overall impression that you make. After all, one constant amongst the many studies that affected whether a woman was more interested in going home with a man was how they presented: a man who was dressed nicely and takes care of himself was far more likely than one who is more schlubby and unkempt. Someone who doesn't take care of themselves or their looks is going to give the impression that he doesn't have much to offer – even if they're a hunk and a half otherwise.
This means that you need to dress well. You don't need to be wearing a $3,000 Armani suit, but your clothes should be stylish and – more importantly – fit properly. This is especially important if you're not in your ideal shape or a model-perfect body type; clothing that fits you properly can help mitigate issues of weight or height. Your hair should be styled and any facial hair you may have should be trimmed and neat. You need to be clean, with trimmed nails, fresh breath and deodorant at a minimum. Keep cologne light – NO AXE!!!
Equally important, however, is your attitude. Almost every woman in the Conley study rated the men that propositioned them as "cold" and potentially unpleasant, while they rated women as being more "warm" and "nurturing". What does this mean to you? It means that you need to be open, relaxed and – above all else – friendly. You need to be approaching with a big warm smile on your face, open and confident body language and a warm tone of voice. Your attitude should be the collaborative view of sex – "Hey, here's this awesome thing we could do and here's what I bring to the table" rather than the commercial view  – "what is it going to cost me to get into your panties?"
Just as importantly: you want to be approaching people you would want to talk to even if you weren't looking for sex. Many men will lower their standards in an attempt to find a casual hook-up  – the "any hole is a goal" approach. This is never more evident than at the end of the night when you start to see what I call "limping gazelle" game: guys hovering around the front door of the bar like hyenas around the watering hole, looking for the women who didn't hook up with someone else for whatever reason or got separated from her friends.
This is a mistake on many levels. At its core, you're telling the woman that all you're looking for is some place warm and wet to stick your dick and this is the only reason why you're talking to her. This is part of the reason why so many women come away from casual one night stands and same-night lays feeling like shit; for all intents and purposes, she just met someone who wanted to use her as a masturbatory tool, not to connect with a person. It's the mark of an asshole. And yes, I've done it and I felt like shit the morning after myself.
More than just being a dick move, however, it's also a very good way to guarantee yourself mediocre sex. Even when you're feeling desperate, hooking up with someone you're not attracted to means that you'll be going through the motions and trying to reach climax rather than actually enjoying sex. Finding someone you click with, on the other hand, helps make sex much better; you're not just insterting tab-a into slot-b until you get your rocks off, you're connecting with someone cool in one of the most intimate ways possible.
Trying to connect with someone, rather than just looking for the easiest lay possible, also means that you're going to stand out in a sea of douchebags. Being genuine in your interest to get to know her – and you're gonna be taking some time, even if the two of you are down for it – will help make you a more attractive option than Studly GoodNight who's trying to figure out what's the bare minimum he has to put up with before it's time to bone.
Screen For Sexual Interest
Whether you're at a party or at the local singles bar, the tactics will be more or less the same.
When you're approaching people in hopes of finding a no-strings hook-up for the night, you want to maximize your efficiency. If what you're looking for is casual sex exclusively, then you don't want to spend much time talking to people who aren't on the same page as you. This means that you're going to want to be looking for women who are, like you, looking for sex – you need to screen the people you're talking to.
In practice, this means that you're going to want to be overtly sexual in talking to women who you're interested in. Your teasing and banter should have a sexual edge to it – calling her naughty, framing her as a sexual predator, implying that she's trying to get you drunk to take advantage of you or that you know that girls like her have only one thing on their minds. You will want to ask qualifying questions regarding sex and that have a sexual edge to them: "What are you passionate about?" is a good one, as is "What really drives you wild?"
You can even have little role-playing games, making little jokes about why the two of you would never work out – the sex would be great, but you'd never get along and you'd fight all of the time and play out the "fights".
You will find lots of people who will not respond to being overtly sexual or won't find this entertaining or attractive. That's fine: these are not the people who are down for what you're looking for. No harm, no foul. It's better to politely extract yourself from the interaction and find someone else who is.
By the way, please notice very carefully that I use the word "politely". Just because you're being more overt about showing sexual interest does not give you license to be an asshole. You're trying to be charming and maybe a little edgy, not doing a half-rate Quagmire imitation.
Offending people or making them uncomfortable is a one-way trip to creeper-town; if you see that someone you're talking to is starting to show signs of being uncomfortable, you need to dial it back and apologize.
Work The Logistics
When you're looking for a casual hook-up, you want to establish the logistics as early as possible. After all, there's nothing more frustrating than spending a couple of hours building up that sexual tension until the two of you are ready to explode… only to find out that she lives 45 minutes away, came with her friends and has to work in the morning.
You want to work in questions about what you can expect as early as possible. The three big questions you need to concern yourself with are:
What are her plans for the evening?
How did she get here?
What's she doing tomorrow?
Question number one establishes just what you have to work with and how long you have to do it – if she's bar-hopping with friends, you're going to have to win their approval as well or risk having them cock-block you and drag her away.
Question number two is all about what the transportation situation is. If she's the designated driver for her friends or gave one of her friends a ride, it's going to be much harder – not impossible, but damn close – for her to go home with you. Similarly, if she caught a ride with one of her friends, once again you will need to make sure that her friends think you're a cool guy and would feel safe leaving her with you. Ideally, she came with her own car or caught the bus or the subway; otherwise, you're going to have another layer of complications to work through.
Question number three is often the one that can catch you at the worst possible time. You may be harder than Russian trigonometry and she may be hornier for you than a two-headed goat… but when its 2 AM and she's got an important phone call at 8 or has to be in at work… well, you're basically screwed.
And not in that fun, happy, slightly sticky way.
Avoid The Dating/Relationship Frame
While you're screening for people who might be interested in a casual hook-up, you want to be careful to avoid giving the impression that you're looking for something that might lead to a relationship. It's entirely possible to frame the interaction as having relationship potential entirely by accident; when I was first starting out, I ended up causing more than my share of hurt feelings and upsetting people because I had inadvertently led them on.
While you're talking, you want to avoid topics that imply long-term plans or a potential future. "Deep" conversations like goals or philosophical topics are likewise a bad idea; it can be tempting to want to try to parlay being "deep" or "brooding" into sex, but you can find yourself portraying yourself as boyfriend material without meaning to.
Instead, you want to keep the conversation in the here and now. Talking about sensual experiences – tastes, smells, sounds – and things that excite her are better. You want to be in the moment rather than thinking about the future… except in one specific instance. But we'll get to that in a moment.
Convey Being Good In Bed
One of the biggest stumbling blocks when it comes to casual sex is the idea that the sex just won't be worth the potential consequences. It's going to be on you to be able to help her see you as being the great lay she's looking for.
There are a number of ways to do this. Being a skilled dancer, especially in latin dances or club dancing, can increase a man's perceived sexual prowess immensely.
A wingwoman – especially an ex who you are still friends with – is worth her weight in gold when it comes to selling yourself as being sexually capable. It's one thing to talk about being good in bed, it's another when you have someone else bragging for you. A female friend who will help you out here is a prize above rubies; women are far more likely to believe it when it comes from someone who presumably has first hand1 knowledge on the matter.
Similarly, whether at parties or within your social circle, having a reputation as a playboy can work to your advantage. There's no better advertising than word of mouth, and no better testimony than the word of an ex-lover – a very good reason to remain on good terms with exes when you can.
Failing that, you have many options. To start with, you will want to deliberately build physical chemistry and sexual tension, especially with physical escalation. Pulling hair (from the base of the scalp, not like you're yanking on pigtails in grade-school), a hand on the small of the back, running your fingernails gently on the inside of her arm or back are all ways of generating that good kind of shiver. Knowing that you're capable of making her feel that level of excitement deliberately will tell her that you know what you're doing in bed.
Similarly, you can convey sexual prowess and experience verbally without overtly saying "yeah, I can lick my eyebrows and breathe through my ears". I'm a fan of verbal escalation, especially when I'm bantering. "I don't know who your last boyfriend was but he did not spank you enough," has caused more eyes to light up than I can easily count. Similarly, a cold read about her sexuality helps signal that you understand women. I've had great success with "You know, I've got a feeling about you. I think you're the sort of person who's divided, sexually. Sometimes you like to be sweet and sensual but other times you just want to fuck like an animal."
Build Trust And Comfort
Just as you want to signal that you're good in bed, you also want to let her know that you're someone who can be trusted. Avoiding crossing boundaries and giving her space when she needs it – preferably before she actually asks for it – tells her that you're someone who will respect her limits and not push her into something that she doesn't want.
(And this better be true.)
Once again: just because you're both getting turned on and you're trying to build up that sexual fire doesn't mean that you shouldn't respect her space.
Just as important, however, is the value of being sex-positive. Slut-shaming is a very large part of why some women won't indulge in NSA sex, even if that's exactly what they want – they worry about risking their reputation and being insulted for being sexual. There are a number of ways of conveying this – avoiding gendered insults, not talking badly about exes (even when they deserve it) or calling women "sluts", "whores" or "bitches" (unless that's the dirty talk she's into) – is a good start. I've told stories about hook-ups who would kiss and tell and let it be known that I did not approve of that; whatever happened between me and my partner of the moment was strictly between the two of us.
The more comfortable she feels with you, the more likely it is that she'll be interested in going home with you later.
Stick The Landing
So let's say that she did come home with you and the sex was the fireworks-and-touched-by-the-hand-of-God experience that you hoped it would be. Just because you both got off doesn't mean that all that's left is handing her a towel and pointing her to the door. The last thing you want is to treat her like a whore; by kicking her out – or inventing a reason to leave – you may as well throw a fifty on the nightstand and wipe your dick on the curtains on your way to the walk of shame. It's proper post-sex etiquette to offer to let her stay the night (if she's at your place) or to at least ask (if you're at hers). She may not want to stay or may want you to leave – roommates, a legitimately early morning, she got hers so what does she need you for now, anyway? – but you can make a genuine offer. Either way, you are cool with it.
If you stay, then in the morning everything is cool. You had a great time. She's an awesome person. You offer to make breakfast – or at least take her to coffee; after all, if it was great last night then there's nothing better than morning-after sex. Either way: once again, you treat her with respect and courtesy. You don't want to be just one more blurred night of regrets and bad decisions. Even if you never see her again, it's better to be remembered as a great night than another reminder that she needs to quit drinking.
Besides – if the two of you had a great time together, there's nothing that says you can't hook up again.
fnar [↩]