One of the common complaints I hear from readers is that they have absolutely no dating history or experience and don't know where to begin. And in fairness, while I do have a number of articles in The Basics that cover the dating fundamentals, sometimes it can be hard to know just where to begin. After all, when you're starting from zero, it can be a little intimidating. You're looking at trying to do something fairly massive and just the sheer scope of what there is to learn and to adapt and adjust to can make it seem like there's just too much to overcome. And when you pair that with what are likely life-long held self-limiting beliefs about who you are and what you're capable of doing… well, it's a recipe for paralysis at best. You feel like you're standing at the foot of the Matterhorn and trying to figure out just how the hell you're going to make it to the summit… only with no gear and no preparation and at least one arm tied behind your back.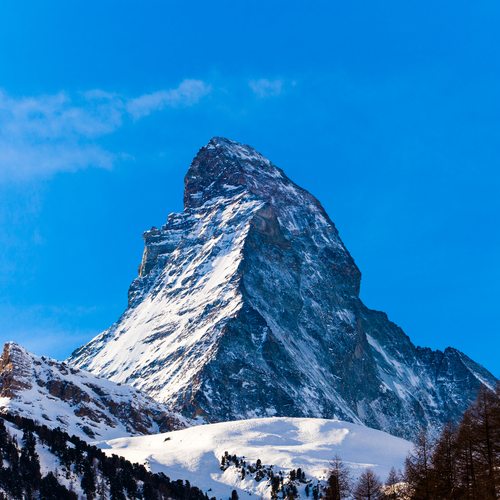 So at the urging of several readers1, I want to talk a little about how to go about getting started making your own transformation from the ground up.
 Dating Is 70% Mental, 20% Presentation, 10% Technique and 10% Math skills
The first thing you have to understand is that the vast majority of the problems people have with dating – whether they're newbies with no relationship experience under their belt or veteran players – stem from internal issues. Out of all the people I've taught over the years, 7 times out of 10 their problems stemmed from what the pick-up artists call "inner game": their internal beliefs about who they were, their self-confidence, their sources of validation and their locus of control. More often than not, they had issues with their attitudes towards women – usually resentment or entitlement issues- or chronic self-limiting beliefs that told them they could never possibly find somebody who would be attracted to them.
To a man, they all thought their dating problems could be solved by sheer mechanical skill; they were all on the look-out for the "new powerful technique" that would make women fall in love with them or the "shortcut" that would have her ripping their clothes off in minutes. But not only do those techniques not exist, all of the skills in the world won't help you if you're a mess inside. You'll inevitably get in your own way and sabotage your best efforts without even meaning to. Your jerk-brain will make you doubt yourself, or her and you'll start to push her away. Or you'll push too hard, too fast to lock down the relationship because if you don't, she'll realize she could never date you.
(This, incidentally, is one of my pet-peeves with people who treat Neal Strauss' The Game like it's an instruction manual. Not only does it not actually teach pick-up, but they inevitably miss the point that Mystery  – and to a lesser extent, Style – are profoundly broken individuals and they're both using sex and pick-up as a way to try to paper over the damage. But I digress…)
The problem of course, is that as a species, we're very good at resisting change, even in when it's something that would drastically improve our lives. When you have a long-standing belief that you're just not the kind of guy that women like, it can be incredibly difficult to shift to believing that you can improve. To start with, we have to overcome negativity bias that gives greater emotional weight to self-limiting beliefs; we inherently believe the worst about ourselves and others far more easily than we do the positive. It also doesn't help that our ability to process new information will actually shut down when we're confronted with information that runs contrary to what we already believe.
But more importantly: we also have a hard time admitting that things can change because, frankly, our egos are on the line. It's easier to believe that the universe simply rigged the game against us than to believe that we can improve. As paradoxical as it sounds, even the people who believe that they are the problem – rather than women being unfair, conniving vixens and games-players – are salving their ego. It's actually more comforting to believe that you're fucked from birth than to believe that we haven't worked hard enough to fix things. After all, if you're just so inherently unlovable/broken/what-have-you, you're saying that you haven't failed because you never had a chance in the first place.
So with that in mind:
You Have To Want To Change
If you're reading this, then the odds are that you are unhappy with your dating life.2  Ok great, because I'm here to help you. But if you want things to get better, then  the first step is that you have to be willing to put in the effort to actually make things better. And you would be surprised by just how many people don't want to do that.
One of the things I hear over and over again are people throwing "So what you're saying is I have to change everything about myself in order to get girls/boys to like me" at me, in the same tone of voice3 of anger and derision as though I had just told them that they had to eat a bucket of kittens.
To which my answer is… "Well… yes."
Be honest with me here. Being yourself: how's that been working out for you so far? Because let's face it, the fact that you're looking for help means that you understand that you're doing something wrong and want to fix it, and that means you have to acknowledge that what you're doing isn't fucking working. There's a reason why "just be yourself" is the worst dating advice ever.
"I don't want to change myself" or "I'm being true to who I am" is an excuse. It's a way of trying to not take responsibility for your life by pretending to be an iconoclast. It's how you wave away your fear of change by pretending that it's a principled stand against the imaginary forces of the sheeple who change and conform to whatever is popular at the moment.
Whenever I get someone throwing the "I've got to be true to who I am," objection at me, I always have to ask: what about your life right now is so vitally important that it's worth keeping it exactly the same even when it's making you miserable? If you're doing something that's actively holding you back, then why are you holding onto it? If you're making a principled stance, then you lose the right to complain when you have to deal with the consequences of said stance. If not, then you just have to accept that if you want different results, then you have to do things differently.
Of course, the other variation of this complaint that I hear are from the people who want to use it as a way to flagellate themselves instead. To them, being told that yes, they're going to have to make some changes is a way of confirming that they're uniquely horrible and that they deserve their misery, and it's about as useful as the former group.
Here's the thing: we all change, all the time. The person you are today isn't the same person you were two days ago, never mind two years ago. By consciously deciding what you're going to change and how, you're taking conscious control of your life's progress. You're making the decision to not to leave yourself hostage to every bad habit and self-limiting belief you've accumulated over the years. You're not sacrificing your individual identity, you're making the choice to take a look at your life and toss out the parts that just aren't working and bring in the changes that will help you achieve your goals.
No, it's not going to be easy. Yes, you may to have to work incredibly hard just to get to the base of that mountain and that's going to suck. But at the same time, you're finally in a position to climb the damn thing at all, when you weren't before. 

Finding Your Value
The next step is to take an honest evaluation of yourself and ask "Just what do I bring to the table?"
Now before you start the chorus of negativity that almost always erupts at this point, that honest evaluation also means that you have to be honest about your good qualities… and many guys have a hard time doing that. The negativity bias I mentioned earlier is never stronger than when you have to consider yourself. It's all too easy to just throw your hands up in the air and insist there's absolutely nothing lovable about you; in fact, most of the time, it's just another excuse to reinforce the idea that you're irreparably fucked. In all my years, I have yet to meet someone who didn't have something to recommend to them; even the assholes I've known who have utterly screwed over friends of mine have had good points, even if they were buried deep, deep fucking down.
But for the sake of an intellectual exercise, let us assume that you have literally nothing in your life that you can recommend. That is when you have to go out and create it.
Just as making the choice to change and improve means not being hostage to random chance, deciding to go out and build an attractive life, complete with interests and passions means that you're not content with throwing your hands up and saying "there's no reason for women to want to spend time around me and there's nothing I can do." Your interests and passions aren't just the haphazard collection of indiscriminate influences like some sort of out of control Katamari Damaci, they're what speak to you and resonate to the depths of your soul.
This means you have to go and take an active hand in guiding your life. Try new hobbies, explore new passions and develop new skills or talents. Learn to play a musical instrument. Develop a creative outlet. Volunteer to be part of a political election campaign. Find the things that interest you, the things that make the world worth living in and then expand outwards from there.
This includes figuring out just who you want to be. You aren't subject to the winds of capricious fate; you can decide just what kind of man you want to be. Write out a list of non-physical attributes and qualities that you want to cultivate. Do it by hand; it activates an entirely different part of your brain than typing. As you build up your list, you're building up a set of goals for yourself: now it's time to work out just how to learn to incorporate those aspects into your life. Some things may be obvious: getting better at talking to women means going out and practicing. Others may be harder. If you have an especially hard time, don't forget that you can reach out to others for help and support. The NerdLove Forums has grown into an incredible and supportive community, and is an excellent place to brainstorm ideas.
You Need To Challenge Your Beliefs
Here's something else that most men who are starting from zero have in common: what they think they're capable of and what they can actually do are often completely different. All too often, we never realize where are true limits are; we let our fears and self-limiting beliefs define them and never think to actually test them. "I can't do that, that's just not me" all too often really means "I'm afraid of failing".  If you want to improve, you have to be willing to accept that you can be wrong about almost everything you've ever believed about yourself.
I've talked many times before about my identity as The One Who Was Not Good With Girls. I believed for decades that I was stuck being somebody who would have to just settle for anyone who would have me; I could never be the smooth-talker who goes out and charms a woman into bed.  I would never be somebody who would be able to approach a stranger and convince her to go on a date with me, that I would forever be mayor of the Friend Zone and that women simply just were never going to like me the way I wished they would.
For me, it took having somebody literally shoving me into groups of women so that I had to say something; running through the PUA standards of "Jealous Girlfriend" and "the Best Friends Test" gave me something to say besides "gleep!" At first it was awkward and painful… but he kept shoving and I kept talking. The more I started approaching women, the more I started to realize: they were digging me. I wasn't getting any phone numbers yet, but just the fact that I actually could go up to a group of women and have them actually wanting to talk to me was a goddamn revelation. It was so night and day different from the identity I had been carrying around for most of my life that it didn't seem real at first. But the more I kept at it, the more I came to realize that holy shit, I could do this! That was the first time I had ever, ever pushed my limits when it came to women. Before I would just "try".
And we all know the truth about "trying".
Sometimes you will find out that your limits are what you think they are, and that's good. Now you know, and by knowing you're able to work around them. But more often than not, you're going to have the same realization that I did: that you are capable of far more than you ever let yourself believe.
Realize That There Is No End
One of the things that people often complain about is feeling as though that there's always more to do and to work on or improve. It's like a race that can never be won because you keep realizing that what you thought was the finish line was another lap marker.
Alternately, to take it back to the mountain metaphor at the beginning, it's like climbing to the top of the Matterhorn and realizing that the summit there is just the base of K-2. Believe it or not: that's a good thing.
Reaching that first plateau and realizing that there's more to go is a sign that you're reaching the upper levels. When you're starting out, you're struggling to get even the basics right; when you reach each new level, you start to internalize what you've learned and understand how much there was to it that you could never have even comprehended before hand.
More to the point however, is that you want to have more to do and more to achieve. When we stop growing and improving, we start to stagnate instead. We become complacent. Soft. Weak. And by not growing, we actually lose ground; if you're not practicing your skills, they begin to deteriorate instead. Yeah, you may never forget how to ride a bicycle, but you're not going to be able to ride it with the same skill and ease when you haven't gotten on in years.
And to be sure: perfection isn't found in the result, it's found in the pursuit. After all, a man's reach should exceed his grasp, or what's a heaven for?
The Order Of Operations
I've given you a lot to think about in this, and the odds are that you're a little overwhelmed and wondering what you should work on first.
And the answer is: all of it.
I'm not being glib.4 When it comes to improving your dating life, working on your skills, your attitude and beliefs and your appearance are all part of a self-supporting positive feedback loop. Breaking down your self-limiting beliefs helps improve your confidence. Improving your confidence helps you improve the way you present yourself, which in turn helps when you are practicing making approaches. Those successful approaches help reinforce your attitude that you can improve and that things will get better, which in turn improves your confidence, and so it goes. So read up on the basics and the self-improvement categories and find ways to put them into practice together.
But in the interest of having a concrete place to begin: get a cool new haircut, then find an awesome new outfit that makes you feel snazzy. The way you carry yourself on the outside affects how you feel on the inside. By making these first external changes, you're giving yourself a quick self-esteem boost, a jump-start if you will, on your new life.
And above everything else: be proud of yourself. You're taking the first steps into a new world, and it's going to be a hell of a ride.