I spend a lot of time working with men who want to get better at dating women. This ranges from guys who're trying to recover from a bad break-up, guys who spend so much time in the Friend Zone that they could run for political office there and even men who've never so much as held hands with someone, never mind asked a woman out on a date. In all that time I've noticed something important:
The men who struggle the most with dating always — always — ask the wrong question. Every single time I've seen someone who says they can't get a date, can't talk to women or just have been cursed by the Universe to be Forever Alone, they inevitably compare themselves to other men. They treat dating like a competition; how can they be more desirable than their rivals? What can they do to keep other folks from "stealing" their girl? How, in pluperfect hell, can they get a date when Chad "20%" Thundercock is out there, rolling around and picking up 80% of the women like a weird, fleshy Cronenbergian version of Katamari Damacy?
But that right there is the mistake. The issue that all of these guys have is that they're so focused on their "competition" that they've missed the fundamental truth. Other guys aren't your competition. Women aren't comparing dudes in a spreadsheet and going with the guy who has the most points. You're not in competition with other men; you're in competition with a night at home, alone.
The question they need to ask isn't "how can I be more attractive than other guys." It's "why would women want to date me, specifically?"
Because here's the secret: being attractive to women isn't about your face or your body. 90% of good looks is about presentation and hygiene. Being attractive is about how you make women feel when you're around and the way they miss you when you're gone. It's being the person they can't wait to hear from. The person they can relax around and rely on.
That doesn't come from your face or abs. That comes from within.
Here are 5 things that you can do to become someone women want to date.
Be The Person You Want To Date
Let's start with an important truth: men who struggle with dating are often looking for the wrong women. They aren't looking for someone that they're compatible with. Instead, they're looking for someone aspirational. Not in the sense of "dating someone that'll make everyone jealous" — although that's certainly a part of it — but who they think is going to change them. A woman who's going to bring out some side of themselves that they feel is lacking.
They want a girlfriend who's going to inspire them to be more than they are. A girlfriend who will teach them how to be more exciting, more vibrant, more confident. They want a girlfriend who will make them be a better man.
In short: they want the Manic Pixie Dream Girl Self-Improvement Package.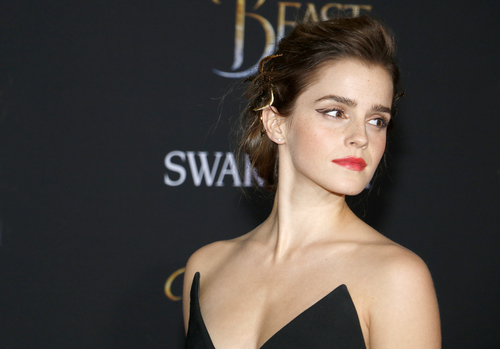 Of course, there're a couple of problems with this outlook. First and foremost: that turns their potential partners from being a person into a self-help book that they can fuck. That, in and of itself, is going to turn women off faster than leading with "Actually, it's about ethics in games journalism." Relationships aren't real-estate. Nobody's in the market for a fixer-upper. Most people are holding on for dear life on their own;  they don't have the time or bandwidth to fix someone else in the process.
But just as importantly: there's no reason why those women — even if they existed — would be interested in them. Despite what Judd Apatow, Paula Abdul and MC Skat Kat (yes, I'm old, shut up) have all told us: opposites don't actually attract. We like people who are similar to us — people who don't just share superficial interests or commonalities, but those deeper, meaningful commonalities. When those deep commonalities and core values don't line up, the relationship won't even get off the ground, never mind last until he's become a new man.
The quirky woman who's all about impulsive decisions and last minute adventures isn't going to be interested in dragging some staid homebody out of his shell and teaching him the joy of living for the moment. What's actually going to happen is that he's going to be annoyed by how much she's refusing to respect his plans. Meanwhile, she's going to be upset that he's such a stick in the mud who never goes anywhere or does anything without planning it to the last detail for months in advance.
More to the point, however, is that you wouldn't change anyway. It doesn't matter if there were some wacky Purple Rose of Cairo hijinx that lead to a Zoe Deschanel clone with mermaid hair stepping out of your TV and into your lap. The truth is that you wouldn't be making all of those massive transformations because you aren't doing them already. Having a girlfriend doesn't magically make you want to do things you've never liked before. She's a partner to do the things you enjoy with. She may introduce you to new things or experiences. Her perspective may help you look at things from a different angle. But if the desire or interest wasn't there already, she's not going to create it in you.
That has to come from you.
When you're thinking about the kind of person you want to date, it's important to look at the qualities you want them to have… then ask yourself if you have those qualities already. The more important those qualities are to you, the more important it is that you have them already. If you don't have them, then it's you have to ask why you don't… and how you can cultivate them yourself.
This, I freely admit, isn't easy. It requires forcing yourself out of your comfort zone. You have to commit to making those changes and making them stick. But the truth is that the more your life resembles the one you dream you'll have with your future girlfriend, the more likely you are to actually find someone who wants to share that life with you.
Speaking of which…
Know What You Want
Guys at every stage of dating success tend to have similar problems and worries. Men who are struggling to get their first date, their sexual experience or their first relationship, for example, tend to have fears about their inexperience and what this says about them.
(Spoiler alert: It says very little about them. Sex isn't a measure of worthiness.)
Men with a little relationship experience, on the other hand, tend to worry that maybe they've made a mistake. This is most common if it's their first serious or committed relationship. Maybe they're settling. They worry that they picked the wrong person and they could do better. Or they feel like maybe they missed out on their chance to date around and they regret that. The problem is that, in this case, these men end up sabotaging their relationships — both now and in the future. Not because of their inexperience, but because of their choice and why they made it.
One of the reasons why men, especially men who have relatively little dating experience, often struggle with relationships is because they are coming to the relationship from a dishonest place. Not with the person or people that they're dating, but with themselves. The problem is that they haven't actually come to grips with what it is they actually want. Instead, more often than not, they're coming to their relationship choices from a place of low-abundance. They're choosing the relationship, not because that's ultimately what they want, but because they're afraid that's all they can get. They're looking at the metaphorical bird in the hand and deciding that they can learn to want this, since it's all there is, anyway.
Now in fairness: that's a mindset I understand well. My first few relationships ultimately ended because I was convinced that I didn't have other options. But not only was that not true… it also meant that I was in relationships that weren't right for me. It was the classic case of the metaphorical square peg trying to fit in the round hole and being convinced there was something wrong with the peg. But just as importantly, I hadn't learned an important truth: being in a relationship isn't inherently better than being single. Not when it means forcing yourself into a relationship that doesn't fit.
This is why when you're dating, to know what it is you're looking for and to hold out for it. You have to be honest with yourself. If you want to date around, then the last thing you want to do is agree to a committed relationship, just because it's right in front of you. If you're monogamous, then trying to date someone who's polyamorous is going to make you miserable. By that same token: if you are only interested in sex but not romance, then own it. There's nothing wrong with prioritizing sex partners; just make sure you're doing it for the right reasons.
It's also possible that you don't know what you want. That's fine; sometimes you need time to learn about yourself. But in that case, it's better to date around and test the waters than it is to commit to someone and then realize that was a mistake.
Knowing what you want is key to making sure you and your potential partners are happy. When your expectations are clear and you're honest about them — with yourself and your potential partners — then you avoid heart ache and misery. And it's important to note: what you want can and will change over time. What's right for you when you're 20 may not be right for you at 25 or 30.
With that being said, it's important to note: knowing what you want means sometimes having to go without. It means turning down the kinds of relationships you don't want, because they aren't right for you and you aren't right for them. Yes, this may mean that you'll be single at times when you'd rather not be. That's fine. That's how it's supposed to work. The truth is that it's better to be single for the right reasons than to be with someone for the wrong ones. Someone who tries to push you towards a relationship that you don't want is someone you don't want to be in a relationship with.
It's true that there is no settling down without settling for. However, there's a difference between getting into a relationship you don't want and choosing someone who's so awesome that you're ok with the things you are giving up to be with them. That needs to be an educated choice, not just what you fell into because you were afraid to keep looking a little longer.
And on a related note…
Take Control
Let's talk about old Chad Thundercock. One of the reasons why Chad is so successful isn't because of his cheekbones or jawline or abs like woah. It's because, unlike many, many other people, ol' Chad is proactive. He actively pursues what he wants. While women may make the first move, that's not something he relies on. He doesn't wait for someone else to do the work for him. Chad is successful because he takes control of his relationships.
A lot of men… don't. In fact, more men than I care to count are passive participants in their own lives — romantic and otherwise. This is, needless to say, not an attractive trait in pretty much anyone.
The problem is that a lot of people misunderstand what it means to take control. A lot of people tend to look at relationships as being about domination; who's in charge and who isn't. Who leads and who follows, who's allowed to decide and who gives in. That's not what it means to take control. What taking control means is that you aren't letting other people dictate the terms of your life, directly or indirectly.
One of the most common examples of this are the men who end up in The Friend Zone.1 The reason why men ultimately end up "stuck" in The Friend Zone is simple: they choose to stay there. There is absolutely nothing stopping them from telling their crush that they don't want to be friends and moving on. Instead, however, they've chosen to stick around in hopes that their crush will change her mind. They know she won't, but they also aren't willing to give up on the fantasy that she might. And so… they stay. They have given up control; they're allowing someone else to dictate the terms of their relationship. As a result: they're "stuck" in a relationship they don't want to be in.
Another common example are men who take so long to ask someone out that they miss their chance. Either their crush assumes that they're only interested in being friends or someone else actually does ask her on a date and she ends up dating them, instead. You may not be in competition with other men, but women can't go on a date with you that you didn't invite them on. By waiting for the perfect opportunity, the 100% assurance she'll say yes, or even just hoping that she will make the first move instead, they're giving up control of their lives.
Control doesn't mean not getting rejected; it means not waiting for the universe to clear the path for you. It means putting yourself out there and not being afraid to take the initiative and to maximize your own chances in a smart and productive manner.
However, taking control isn't just about making your move. It's also about being willing to set your own terms and limits. A lot of men get into relationships they don't actually want because they let other people set the pace and control the nature of the relationship. Guys who have felt like their relationship was progressing faster than they were comfortable with, for example, have often given up a sense of control. Similarly, guys who feel pressured into a kind of relationship they don't actually want — whether that's exclusivity, non-monogamy, or even simply being pressured to give up things that are important to them — have given up control.
Control, in this case, means being willing to advocate for yourself and your own needs. Rather than going along to get along — and ending up in untenable relationships — someone who takes control of their dating life is standing up for themselves. It's one thing to agree to a compromise or come to an arrangement with someone. It's another entirely to surrender your own agency in the name of avoiding uncomfortable situations, conflict or confrontation.
Now, notice very carefully that I don't say that taking control is about being in charge, being dominant or having the final say. It's simply about not being a passive observer to your own life or giving up agency because it's less uncomfortable in the short term. It means taking the steps to pursue your goals and being unwilling to give in to things that you don't want. Giving someone your number instead of hoping that she'll give you hers is a form of taking control. You made your interest clear, and left the ball in her court. She now has the option to decide whether or not she's interested. Walking away from a relationship that makes you miserable is another form of taking control. It means choosing to be single, rather than to stay stuck in limbo or worse.
Provide Security
One of the most important — and yet underrated — qualities a man can have is to provide security in a relationship. But, as with a number of qualities, this is something that's often easily misunderstood. People frequently conflate security with violence, for example. To help someone feel secure, they assume, means to be The Protector, the sheepdog guarding the sheep from the wolves. But not only is a willingness to be violent not security, it's not even the most necessary form of protection. Cooking, cleanliness and hygiene… those are far more necessary and salient forms of protection than being the legendary "good guy with a gun".
Neither does security mean the financial provider. The idea of "man as provider" isn't just outdated, it's historically inaccurate. Choosing partners by who could provide financially only arose when women were excluded from the economy. Whenever women weren't prevented from achieving financial independence, the need for a man to be the sole breadwinner disappeared like a fart in a windstorm.
What providing security means is being someone that she can rely on. Someone that she can let her guard down around. Someone that she can trust.
An obvious example of this is to prioritize enthusiastic consent. When she knows that you're invested in her mutual interest, mutual desire and mutual pleasure — looking for that yes, instead of avoiding a no — then she can feel free to express herself around you. But it goes deeper than that.
Providing security also means being responsible and reliable. Are you the sort of person that she can come to in times of need? Not as the person who she comes to for great deeds — whether that's helping her move, accomplishing impossible tasks or needing help that nobody else could give — but simply as someone who can provide calm and stability when things are rough? Can she open up to you and know you're there to listen, without trying to solve things for her? Are you the person who she trust enough to not be ok around? Can she fall to pieces around you if she needs to, without your trying to fix it, but just let her have that moment?
Just as importantly, can she trust you to be straightforward with her? Almost every woman out there has had men in her life who've played games in one way or another. Some have had hidden agendas. Others have pretended to not care, or played hot and cold or preyed upon her insecurities to keep her off balance. A man who's willing to be exactly what he appears to be, who says what he actually means is, who's honest (but not brutal) is often a prize more valuable than gold.
And most important of all: can she trust you to be straightforward about how you feel? For all that guys complain that women are such mysterious creatures,2 women get just as anxious about men and trying to understand them. Men have a tendency to run from their own feelings, downplay them or simply hide them. Being someone who doesn't play games or string someone along can be an incredibly refreshing change. It means not having to worry or try to read between the lines. It means being able to simply relax and be in the moment, instead of having to guess or be on the look out for clues.
The more that she can trust you, the more she can trust herself around you. The more she can rely on you, the more she'll want you around. And the more comfortable she can feel around you, the more she'll want you. Desire can't exist without safety. Passion can't exist without trust. And love can't happen without being able to relax and let go.
But the most important thing you can do to be someone women will want to date?
Know How To Make Her Feel
Here's the thing that people get wrong about attraction: it's not about the body, it's about the mind. If you want to get into somebody's pants, then first you have to get into their heads. Somebody can be objectively gorgeous — with Michael B. Jordan's face,  Ryan Reynolds' swagger and Clooney's smile — and leave folks absolutely cold. Similarly, a man can look like a frog dipped in tar and nicotine and be the hottest thing since World War III.
The difference is in being able to make people feel. Understanding how to make somebody feel amazing is far, far more desirable than aesthetics. And there are many different ways of making somebody feel great.
Some people are masters of warmth and intensity. These are the people who make you feel like the most fascinating person on earth. They don't just want to hear your life's story, they remember it, like it was as important to them as it was to you. Others are funny, making people laugh and bringing joy to their lives, as well as making others feel like they're just as funny and just as important. Others are sensually playful and sexual; their animal magnetism comes from the fact that they radiate sex like cologne. To be with them is to know that they will provide you with the most amazing time of your life.
But what they all have in common is that they bring those feelings to others. They don't wield them like weapons or parcel it out like a miser with coins. They use their ability to make other people feel simply sublime in ways nobody else could.
Don't get me wrong. This doesn't mean that you need to be a master seducer or more magnetic than an MRI machine. You don't have to be smoother than cream cheese on your bagel and slicker than KY on glass. You can be awkward and and adorkable. But here's the thing: it has to be sincere. You can't just be blowing smoke up someone's ass; the half-life of flattery is seconds and the fail-state is bullshit. Similarly, you need to apply it strategically; simply gushing over somebody tends to mark you as being needy, not desirable. And just as importantly, it needs to come from a place of confidence; treating someone as a goddess doesn't endear them to someone who thinks they're a worm to be stepped on.
But being the person who's knows what they're worth, who has the strength and the drive to do what's needed, someone who can be relied upon and make them feel amazing?
That's someone who's going to be in very high demand.
It's gotta be somebody. Might as well be you.
Standard disclaimer: there is no such thing as the Friend Zone; there are only just people who don't want to date or fuck you. [↩]
They aren't; guys just don't listen. [↩]