So, I'm gonna do something a little different today.
There're some letters I get over and over again. Not from the same person, but variations on an incredibly common theme. There are some letters and topics that come up so often with the same insecurities, often using identical language, that it seems pretty obvious they're coming from the same place, literally and metaphorically. And just between you, me and everyone reading this… it gets a bit frustrating. I mean, it's not like I haven't covered these topics in exhausting detail. And likewise, it's not as though I haven't covered how to handle these issues.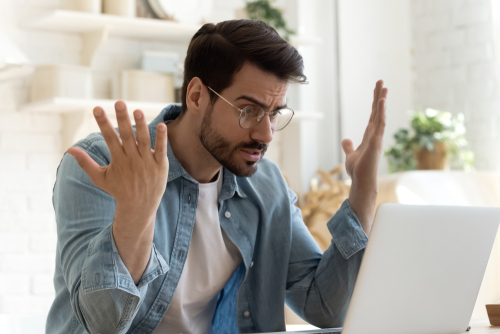 So needless to say, I get a bit of a headache when I get the latest version of "why do women only like X guys" like this one:
Doc , I feel really depressed and I want to share with you my story. Growing up i knew i was not the most handsome man in the room , women always ignore me because i was , well , not an eye candy.i bet that you get this question asked fair often but , if you are average can you be attractive to women? it seems that in order to be attractive to women you need to be a really really good looking dude (and tall , and muscular..) never in my life any women give a damn about me (and being honest , i never talk to them) but why in the name of god a woman (who has all the options of the world and 0% reject rate and access to modern day dating apps such as Tinder or Bumble) will choose me?

i read your article about pre -rejection but i think you are underestimating the amount of power women have when it comes to dating , any woman no matter how "ugly" she is can have the most handsome man in the room for a casual fling or relationship , women don't face any hardship in the dating world. in fact , being a man is actually a curse , you have to do all the hard work in all the stages all your life. my main problem Doc is that i find very difficult to feel empathy to women since they have all the advantage. i don't want to feel that way but is the way i feel.
(All grammar and spelling are from the original.)
But rather than go into how to solve these problems — seriously, I've got ten years worth of archives, podcasts, YouTube videos and several books, folks — we're gonna get to the root of it all. Because, quite frankly, no amount of self-improvement is going to work until you focus on why, not the how. And that means talking about how folks get here, first.
So come up to the lab and see what's on the slab; it's time for a little exploratory emotional surgery. Here's why so many men feel unattractive.
Citation Needed (Or: Where Are You Getting Your Info?)
The first thing that always, always comes up when I get this question is incredibly simple: who told you that this was true?
No, seriously. Where are you getting your information? What are your sources? How did you come to these conclusions?
How many women have you talked to about this? How many men? Out of those, who told you that women only like tall, muscular guys? Who told you that women never face rejection or never lack for dates? Who told you that women don't need to put in any effort to find a partner or to be attractive?
And — importantly — when you asked… who did you believe? Why did you believe them and not the other folks?
Well, the answer to that last bit is actually very simple: it's confirmation bias. Confirmation bias is a cognitive distortion that causes you to look for, remember and interpret information in ways that confirm or support the things you already believe. The more strongly you believe it, the stronger your confirmation bias tends to be. This sort of mental distortion is insidious because it preys upon the belief that we are all objective observers of reality, seeing the world with crystal clear vision and perfect recall and understanding. But the truth is that we don't. Shit, we don't even actually see everything; our brains literally do not see things we don't expect. The light may reach our optic nerve, but our brains don't "see" it.
Case in point: the infamous "invisible gorilla" test — where folks fail to see a man in a monkey costume because they were paying attention to something else. You can even try this yourself:
But just as significantly, what we expect changes what we literally see and hear. One of the greatest illustrations of this is the "McGurk Effect", where what you see changes what you expect to hear.
If you are going into these discussions looking for "proof" that you've been fucked by the fickle finger of Fate, you're gonna find it. You're going to take any information on board and twist it to what you already expect to see, regardless of whether it's there or not. This even comes up when folks will cite various "studies" that prove their points. But did it though?
Most of the time, the studies don't actually say what folks think they do — and that's assuming they even ponied up the cash to read them, rather than just the abstract on the subscription page. One of the more infamous ones that get passed around isn't even a study; it was a blog post from the days when OKCupid used to play around with the data from their sites. This is one of the most common sources for the whole 80/20 thing that gets passed around and what's significant is what's not there… things like "scientific rigor", "control groups", "statistically significant sample size" or even "what do these numbers mean?" The post itself talks about how men and women rated each other… except they were basing this off a star system, where users could rate somebody 1 through 5 stars. Higher stars presumably mean that person is more attractive. But does it?
Well… it's impossible to say. Because those stars weren't broken down into categories like "looks", "personality", and so on. Your only option was to give a rating of 1 to 5 stars for the entire profile, with no other information. Maybe folks gave someone fewer stars because they had lousy photos. Or they said they voted for the wrong politician or loved Air Bud 3. There're no controls for things like racism or bias against size. You have no idea because the information isn't there. It's data, yes, but with no meaning. But it's the sort of data people will latch onto because confirmation bias says that this lines up with what you already believe: that the gifted few get all the sex and everyone else is fucked. And not in a fun, sticky way.
(For more great examples of how data can be misused, massaged to say things it doesn't actually say AND how biases can be baked in, I highly recommend listening to the Maintenance Phase episodes about BMI and Brad Wasnick's P-hacking, or Shaun's video on The Bell Curve)
The other thing folks never realize about confirmation bias is how much it causes people to miss, ignore or forget things that don't confirm what they believe. Someone who, for example, thinks there must be something weird about them because street lights flicker when they walk underneath them are only paying attention to the ones that they saw flicker… not the hundreds that didn't react at all when they walked underneath. That same cognitive blindness means that folks tend to ignore, discount or disbelieve what people tell them when it doesn't line up with what they already think.
I mean, let's talk about the constant refrain of "you have to be tall and muscular and classically good looking to get girls". Who are some of the folks that women are hot and bothered over right now?
Dev Patel. Harry Styles. Henry Goulding. Paul Rudd. Adam Driver. The entirety of BTS.
Who are the male leads in some of the top rom-coms? Randall Park in Always Be My Maybe is a good looking cat, but he's not exactly a classic leading man. Neither is Kumail Nanjiani in The Big Sick or Seth Rogan in The Long Shot. Most male romantic comedy leads tend to fall into the "attractive-but-unthreatening" vibe — pretty but not exactly the big swinging alpha dick that a lot of dudes tend to believe they need to be. In fact, it's the big-swinging-dick-"alpha" who's usually the obstacle in rom-coms — frequently, but not exclusively the boyfriend or husband who's making the lead miserable.
It's always telling how often men have very strong opinions about What Women Want have very rarely consumed any media made by women, for women. And yet, they are willing to opine mightily about who women find attractive and why. And no, 50 Shades of Gray doesn't count.
(Not that they read that, either.)
More to the point: most of the dudes who write to me with these issues rarely consider what women have to say about what makes them attracted to someone… or why they'll turn someone down. I ran a few straw polls in a couple of different places, where I asked women what made them decide to reject a guy and the answers were interesting.
Case in point:
So I want to conduct an extremely unscientific poll: if you're a woman who sleeps with men, what is the most common reason you find you aren't attracted to a particular man?

(I can only do 4 options, so please feel free to elaborate below)

— Dr. NerdLove (@DrNerdLove) August 1, 2021
Out of the nearly 500 respondents, fewer than 10% said they turned someone down because of their looks, with many explaining their position in the replies. A similar thread on the Dr. NerdLove Facebook page had very similar results: looks were rarely the issue. Grooming, smell, and attitude were the most common reasons. Looks almost never came up, except as a secondary or tertiary concern and one that usually would change when women became more attracted to those men over time.
And yet, there are still men — including men in the replies — who insist that these women are lying. And if you happen to think that perhaps the women are being less than honest… well, ask yourself exactly why they would lie and why all of them are choosing to be dishonest? More importantly: why are you so sure that women are lying to you about this. Because honestly, if your first instinct is that women are lying or "virtue signalling" or even "just unaware" that says something important. Would you lie to others about why you would turn someone down for a date if they asked you out?
Probably not. So why is that your first go-to reaction? That knee-jerk response, quite frankly, tips into "attitude" — easily the most common reason women give for turning somebody down.
Even if one is willing to take the most generous interpretation of the belief that women are just "incorrect" about what they want… that still falls into what's known as The Illusion of Asymmetric Insight, where you convince yourself that you know more about others than they know about themselves, while they don't have as much insight into you. Which is a lovely thought… right up until it meets reality. The idea that women don't have to do anything to be attractive or meet dudes, for example, falls apart if you just look at the sheer number of makeup tutorials on YouTube.
It's also a great indicator of how rarely those guys have actually talked to women about their dating issues. Instead, they're relying on just-so stories, passed on by their bros (or randos on Reddit and TikTok) who have just as little actual factual basis and whose carefully considered source is "Dude, trust me."
But none of that matters in the end because…
The Call Is Coming From Inside Your Head (Or: Your Body Isn't The Problem)
The logic that so many folks, like the letter-writer above follow is simple: if you don't have the right face or body, nobody will ever love you. Women will never find you attractive. Obviously, then the answer is to somehow get that body and those facial features.
But it never works that way. That's not speculation, we can watch this in action in real time. Incels have spent luxury car amounts of money on plastic surgery… only to find out that absolutely nothing has changed.
Getting a new face or abs or calf-implants didn't change their lives and make them into the mythical Chad, because their looks were never the problem in the first place. Hell, if I could have a nickel for every guy who swore to me that he was the love child of Quasimodo and The Elephant Man and turned out to be average at worst, I would be swimming through my money like Scrooge McDuck.
The problem is, quite frankly, a mental outlook that's so toxic that it's an emotional Superfund site. They refuse to believe in their own worth, they refuse to believe that others could possibly value them and the only thing they're willing to accept as "proof" are reactions so extreme and over the top that the Yakko, Wakko and Dot would tell them they're a little much.
Worse, they tend to mistake hyperbole for reality, especially when looking at what women say about hot dudes. Taking how folks respond to online thirst traps on Instagram is about as reliable a baseline as Reddit investment "advice"; it's a great way to get suckered into somebody else's grift, but that's about it.
Part of the problem is how much this ignores close to a century of how men and women were socialized to behave, particularly when it came to sexual desire and attraction. It was only recently that women were even acknowledged as being sexual beings at all and even more recent that people could admit that women were aroused by visual stimuli. Hell, most men have yet to figure out that there isn't a 1 to 1 correspondence between how men rate hotness and how women do; this is how you get folks who think that muscle-bound comic book figures are sexual fantasies for women rather than power fantasies for men.
It gets especially fun when people add a bit of evo-psych bullshit for flavoring to justify their beliefs. The constant "women want someone who's rich" is a great example of using evo-psych to justify beliefs about attraction without looking at reality. Which is more likely: women chose men with money or prospects because evolution programmed them to look for a good provider… or because women couldn't have bank accounts of their own until the 1960s or a credit card until the 1970s?
The problem is that many guys have mistaken how they feel for how they look… regardless of reality, or what other people say. They believe that the only reason why they can't get dates is because they don't meet some arbitrary standard — a standard that they can't agree on amongst themselves. But that's quite literally a surface issue, when the problem goes much deeper. It's very much like when someone loses a significant amount of weight and discovers that that their problems haven't vanished with their old pant size; they're still the same person they were before, just fitting into different clothes. Their weight was never the problem; their beliefs were.
This is the same impulse that leads folks to want to nitpick minor details or argue points out of context. It's more important to hold onto those beliefs, regardless of whether those beliefs make them miserable, than to accept that they could be wrong and that there's hope.
And that's the hard truth: you will never be "attractive" until you believe that you are, first. It doesn't matter what others say because, until you actually can accept it and believe it yourself,  you will ignore, dismiss or argue with anyone who says otherwise. It's confirmation bias in action and you can watch it play out every single day amongst men. Which would you rather be: "right", or happy?
So what can you do?
Dancing With Myself (or: Make Yourself Feel Sexy)
So if you've made it this far, I have a serious question for you: when is the last time you've made yourself feel amazing? When is the last time you've done something that made you look in the mirror and go "Jean Claude Van DAMME I look good?" Maybe you got an awesome hair cut, maybe you wore some awesome clothes that made you feel like the sharpest dressed man in the room?
Likely never.
Several of the studies I see thrown around about who women are into go into aspects like The Dark Triad (psychopathy, narcissism, Machiavelianism). However, what people often miss is that the reason why folks who trend to narcissism or manipulative behavior is they put in an effort to be more attractive. They know their personality isn't going to win people over, so they invest in their appearance and grooming and make an effort to create a veneer of desirability and approachability. It's not that their antisocial personality disorders make them more attractive, it's that they work at being more desirable, at least on the surface.
Most of the guys who complain about how "ugly" they are or how shallow women are… don't. At most they have an outfit that they have worn exactly once, but never again. After all, what's the point? It didn't make a difference. But then again, it didn't work because they never made it a part of who they are. If you spend 90% of your time dressed like a schlub, that tends to dictate how you feel 100% of the time. If you treat yourself like you're an undesirable bag of slop, you'll believe it. Once you believe it, you continue to treat yourself that way. And so the cycle continues to perpetuate itself, leaving guys convinced that women will only date seven foot fall Nordic underwear models/bodybuilders named Ragnar.
But this works both ways. The more you treat yourself like you're The Hotness, the more you come to feel it. It's pure psychology, and it's entirely self-imposed. If you feel like you look great — even though you've not made a significant change — then you tend to act differently. People will then respond accordingly.
To give an example of how seemingly arbitrary changes can make a shocking difference, I give you the time I dyed my hair:
Literally all I did was dye my hair and mustache black for a Halloween costume. It wasn't even good hair dye, just spray-in stuff. I dressed the same, had the same face and height, the same weight… and yet I was getting compliments from folks who normally never said anything to me. Similarly, I get more compliments, comments and people stopping me to ask questions after I started getting tattoos than I ever did before. And yet, again: I am absolutely the same person I was before I went under the gun.
But because my tattoos (and my hair, in that previous example) make me feel like a sexy bad-ass I carry myself like one. I behave in a way consistent with how I feel, and people respond to it. The same applies to when I'm dressed up in my favorite outfits: I feel like a million bucks and people react to the way I feel. And these are all things I do purely for myself. I didn't get inked because I thought it would make me look good, I got my tattoos because they are part of how I express who I am. They have meaning and significance to me and make me feel more like my best, most authentic self.
And the thing is: this is all incredibly easy. Anyone can do this. I realize I beat this particular drum like I'm mastering YYZ, but the fact is that very basic grooming is absolutely transformative.
But, again: the people who complain the most and the loudest — especially about needing height and muscles to be attractive — won't do this, nor put in a good faith effort to change up their presentation and style. They have already decided that if they can't measure up to literally impossible standards that nobody is holding them to except themselves, then there is no point to even trying. Or, rather, giving more than a single half-assed attempt that they gave up on precisely because it wasn't the magic bullet that changed everything for them the moment they did it.
And here's the thing: you can't make these changes based on other people's opinions or approval. You have to do them for yourself, in ways that make you feel great. They have to be authentic to who you are as a person, otherwise it simply hangs on you like a bad suit.
I realize there are those among you who are already protesting. After all, how can you feel hot if other people don't think you are? And, well…
The fact of the matter is that you can't base your feelings about how attractive or unattractive you are on the reaction or judgement of others. Doing so is a trap; all this does is ensure that you will never have a steady or reliable sense of self-worth. You will always, always be at the mercy of the opinions of total strangers, never able to feel secure in yourself because of what a rando may or may not think about you. You end up basing how you feel on somebody else's standards — standards that often have no bearing in your life. So you can feel great for about five seconds before someone else comes along and wrecks your shit for absolutely no reason other than you happened to not line up with their opinion of hotness.
This is especially true about not basing your self worth on shit like what strangers on sites or apps like Photofeeler say. You can't control for things like, say,  racism, colorism or just plain old-fashioned assholery. Why would you give strangers — people who don't give a six-legged rat's ass about you — that much power over your life? Letting people abuse you isn't strength, it's just accepting abuse. Things aren't true just because they're harsh, and people who pride themselves on brutal honesty are usually less interested in the honesty and much more so in the brutality.
But while we're on the subject…
Bro-Social Behavior (Or: Where's Your Hype Squad?)
Since we're talking about validation, here's another important question you need to answer: when's the last time you told one of your bros that they looked good? And I mean only your guy friends, not one of your female friends. In all likelihood… probably never. Certainly not recently.
Here's a follow up question: why not?
One of the biggest and most glaring reasons why guys feel unattractive and undesirable is because they get absolutely no support from their bros. As with many pro-social, interpersonal behaviors, this is an area where women (and gay men) have it all over straight men. All you have to do is look at the comments on women's pictures and selfies on Instagram. Not just the thirst-traps but the everyday candids, selfies and pics of women with their friends. Notice how many of their friends are talking them up, telling them how awesome they look. Guys rarely, if ever, have the same level of support from their guy friends.
Now, a lot of guys will have a knee-jerk negative reaction to how much of a hype squad women may have. However, it's important to ask yourself why this bothers you. Is it because you think that it's foolish? That their friends hyping them up is just blowing smoke up their ass? That they aren't "that hot" and their friends are just trying to make them feel good?
(And if so: A. says who? B. And the problem is, exactly…?)
If we're all being honest, the real, underlying cause for guys to get in a snit about how women take so many pics and their friends bragging on'em? The real, honest, actual factual truth?
Jealousy. Because most straight men never experience anything like this. Certainly not from their male friends.
Guys who get pissy about women having their own hype squad tend to get angry when women that they think should be "attainable" get talked up. Why? Well, what they'll often tell you is because it gives women attitude and swelled heads. Dudes get upset in part because "they're going to think they're hot when they should realize they're my looksmatch and thus should be automatically available to me."
In other words: attitude and entitlement. AKA: "this is why you're single".
But the truth is that more often than not, it's jealousy speaking and being filtered to make it sound "rational" instead of emotional. The guys who get the most upset about this don't experience the same validation and support from their friends. They don't have folks — especially not folks that they aren't trying to (or hoping to) sleep with — who validate them or tell them they look great. They don't have people who make them feel better about themselves. But rather than face this truth, they flip it around on women, insisting that women who do this are vain and delusional. Easier to blame others than to address the lack in your own life. Especially when addressing that lack would require closeness and vulnerability with your bros.
And yet, that group support is precisely why women have closer and more meaningful friendships than men. It's why they have stronger social networks and greater levels of emotional intelligence than men on average. They support and validate each other, they demonstrate and express affection and care. And men… don't. But just because men choose not to pursue these things doesn't mean that they don't need them. But the dichotomy between that need and that lack of anything to fill it creates a vacuum. And where there is a vacuum, there are people willing to fill it.
In this case, that vacuum tends to be filled by PUAs, Red Pill dicks, MRA crews and shitty subreddits that only just make things worse.
Much as with so much bad science — see, also: BMI — a lot of these groups profit from perpetuating these toxic emotions and keeping you feeling angry and helpless. As long as they can stoke your feelings of despair and and anger, the resulting engagement pads their bottom lines. It makes it easier to get you to click on the latest culture-war-du-jour video or outrage bait to keep you coming back for more.
And of course, there're groups ranging from the Proud Boys to open neo-Nazis who use that anger as their entry into recruitment.
If you want to feel hotter, then an important step is having better, more supportive friendships with other men. Or, failing that, finding better male friends. And because it's important to be the kind of friend you want to have, you want to be the guy who actually hypes up his bros, provides them validation and support. Leading by example is important because it creates a permission structure for them to be vulnerable and supportive. You're modeling the behavior that you would want to receive and showing that it's ok to do so. Being someone who's willing to tell their guy friends that they're looking good — and without any hedging or "no homo" bullshit — gives the space and builds the culture to make this the norm within your social circles.
Will it be uncomfortable? Yes, probably, at first. Doing new things often can be, especially new behaviors that run so directly against indoctrination and socialization. There is also an inherent discomfort at being on the receiving end of compliments like that for much the same reason. It runs against how so many men are socialized to behave. There will be folks who will express their discomfort through insults or mockery. Ignore those; it's the response they've been taught to give. If they truly object and feel like dudes complimenting dudes (hat tip to Elon James White) is beta, weak, gay, whatever…well, that's right back to "get a better class of friends". But I suspect most of your friends would actually appreciate it. 
Y'know. After the initial shock and surprise wears off.
Just as importantly, being someone who props other people up and makes them feel good about themselves makes you more likeable. Being vocally supportive of folks is an important part of how you boost your own charisma. After all, we like people who make us feel good.
Be the kind of friend you wish you had, and prioritize your relationships with the guy friends who will do the same for you. And that means real friends, people you can actually trust with — if not your life, at least your ego and your secrets. People who you actually know well and want you to succeed and do well, not randos you barely know on subreddits and Discords. And especially not folks who shit on your dreams or hopes and try to drag you back down to their level of hopeless despair.
If their advice is "it's all pointless, there's no reason to even try, just give up now," then they're not your friends. They're just people who are afraid to be alone in their misery and need you there to justify their unwillingness to change.
Stop Pre-Rejecting Yourself
This last part is tricky. One of the common threads in the letters, posts, Twitter replies and such about "WOMEN ONLY LIKE DUDES WHO…" is how often the men in question haven't actually done anything. They haven't made serious approaches — or they've only asked out one or two. Their evidence is… well, they got turned down once. Or someone didn't match with them on Tinder or reply to their message. They are drawing conclusions based on… well, nothing but their own insecurities, really. More often than not, they don't bother even making the attempt because they've rejected themselves long before they even tried to connect with someone.
This even comes up in the letter that kicked off this column:
never in my life any women give a damn about me (and being honest , i never talk to them) but why in the name of god a woman (who has all the options of the world and 0% reject rate and access to modern day dating apps such as Tinder or Bumble) will choose me?
(Emphasis added)
Well my good dude, why would women choose you when you don't present yourself as a choice in the first place? At the risk of paraphrasing Gretzky, it's not that you didn't take a shot, you didn't even set foot on the field in the first place. You decided that someone couldn't possibly be interested in you based on literally nothing. This was a conclusion you came to based on your own self-limiting beliefs and facts not in evidence.
Leaving aside the fact that women don't have all the options in the world or a 0% rejection rate, part of the problem here is that these men are assuming that women would never like them based on their own imagination. More often than not, the only thing they actually know about that person is that they're physically attractive. That's it. They have no idea of who she is, what she's like as a person, or even whether she's someone who's worth their time. For all they know, her idea of fun is shooting puppies with bb guns and telling Neil Gaiman that he didn't know Terry Pratchett. Making any assumptions about them outside of "huh, they're pretty" is premature at best and unrealistic at worst.
And yes, that includes who she is or isn't attracted to, or what her dating history is like.
It isn't helped that many — if not most — of these guys base their ideas of attraction and romance on successful cold approaches. So much of their misery comes from the idea that dating is about love at first sight and that they need to be able to sweep a stranger off her feet and into their bed. And, well… it doesn't work like that.
The vast majority of people don't meet their partners — even for casual sex — at bars, clubs or street approaches. Most people meet their partners either through friends or via shared activities. Just as importantly, they very rarely start a relationship right off their first meeting. More often than not, interest and attraction builds over time as they get to know one another. After all, the more time people spend around each other, the more opportunities they have for positive experiences with one another. The more positive experiences they have, the more they come to like one another… including finding each other attractive.
However, this requires two things. First, it requires building a connection with people and making sure that they enjoy spending time with you. This means working on your personal charisma and warmth and overall personality.
Second, it requires not shutting things down before you so much as say "hello".
And all of this illustrates the ultimate issue: the folks who are the most obsessed about not being attractive enough don't get that "being good looking" isn't the end of the game. Leaving aside how important it is or isn't, the problem is that they don't see past the first impression. Even the metric of "who gets matches on dating apps" is entirely too short-sighted. Matching on an app means nothing. Someone swiping right on you or responding to a message isn't the end stage, it's the beginning. Even if you were the fictional GigaChad, your looks don't mean a damn thing if you aren't someone that women would actually want to spend time with.
And no, being hot doesn't square that particular circle. In fact, if you go back to that Twitter poll or the comments on the DNL Facebook page, you'll find example after example of women talking about how even a stupidly hot guy can render himself utterly unfuckable because of how shitty a person he is. And again, being hot doesn't make creepy or shitty behavior more tolerable. If you're willing to put up with awful behavior because the other person is supremely fuckable… well, that's your own damage my dude and you should respect yourself more than that. But this is another situation of "listen to what women are telling you" — the examples are many and frequently horrifying.
(And also before anyone brings up "writing to serial killers in prison", I'd like you to provide actual numbers of people who do this vs. the total population of women 18 years old or older in the US. And then I'd like to acquaint you with the concept of "statistical insignificance".)
By that same token however, you will also find women who will tell you, straight up, that when she likes a guy, the things that would make him "unattractive" become appealing quirks that make him uniquely him. Much like Dan and Eugene Levy: their eyebrows may look like Mothra's babygoth cousins, but that becomes part of what makes them special.
But hey, since folks tend to think harsh truths are truthier, here's a harsh truth for you: attractiveness is a holistic attribute. Physical looks certainly help — nobody seriously says otherwise — but they're not the only thing, nor are they even the most important thing. They're a part of the total package… and what people find physically attractive is as wide and varied as there are people. Just as men are capable of being attracted to different body types, faces, etc., so are women. Men just tend to refuse to believe it, in no small part because they give more credence to other men on the subject. Especially men who have very little idea of what women actually want.
Attractiveness is a feeling, not a Platonic state. The more you feel it in yourself, the more attractive you become. If you want to be more attractive to women, the most important thing you can do is start being more attractive to yourself. You need to believe in your own awesomeness first; until you do, nobody else will. As the hot dog vendor said to the Buddhist with a twenty dollar bill: change comes from within. If you want life to be better, then starting with your inner state is far, far more important than your height, abs or cheekbones.
You have to lead the way yourself, for yourself. Until you do… well, you're going to be stuck exactly where you are.
You can choose to be happy… or you can choose to stay the same.
It's up to you. Choose wisely.