As someone who's been active on the Internet since 1994 — before there was a World Wide Web, even — I've seen a lot of changes over time. Few, however, have been as significant as the way that online dating has changed. I have seen things you wouldn't believe. Spring Street Personals, shared across Salon and The Onion. Paying to send messages and buying "roses" to send instead of likes, winks and pokes. I watched major dating sites become infested with zombie accounts and new ones populated entirely with fake profiles and bots.
People's approach to online dating has changed as well, especially as the rise of the swipe apps have taken over. Tinder may have helped bring online dating into the mainstream, it also changed the game. While the swipe-right/swipe-left mechanic has increased engagement, it's also changed how people relate to dating apps… and the way people use them. However, while the apps may have changed, people's misconceptions about online dating have remained stubbornly the same. In fact, their frustration has only increased, in no small part because the way people use dating apps is increasingly counter-productive.
Quite frankly, the people who use the apps the most are using them wrong. In fact, those misconceptions about how online dating works and the swipe mechanic coincide to make it harder to meet people.
However, the core reason why people struggle with dating apps comes from a very common mistake. The folks who have the most success with online dating understand a core truth that others don't. If you want to actually get matches, responses and dates on the apps, then you need to make one simple change…
Get off the apps!
Surprise!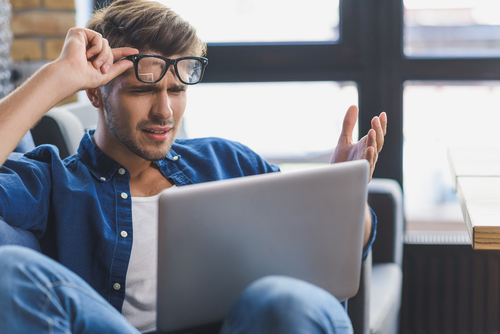 As absurd as this sounds, getting off the apps and out into the world will turbocharge your dating life and improve your results from Tinder, Hinge and more.
Sound strange? Well, let's talk about what people get wrong about online dating… and how to fix it.
The Surprising Secret to Online Dating Success
The single biggest reason why people struggle to meet sexy singles on dating apps isn't about their looks, nor is it about women only dating certain guys or even the ratio of men to women. It's much simpler than that: dating apps aren't separate from real life. Tinder and Bumble and Hinge and OkCupid aren't secret enclaves where the rules of society change from what we experience in the flesh. The ways we interact with one another on Coffee Meets Bagel don't change just because it's an app, nor does Tinder run on some guidelines dictated by the economic laws of the free love market.
The disconnect that folks have is that dating apps are about people. The men who struggle the most with finding matches and turning those matches into dates make the same mistake: they treat it like every other online space. Quite frankly, that doesn't work. Coming to OKCupid with the same behavior you bring to Twitter or Reddit only works against you. Dating apps are about dating and interacting with people, not getting Reddit karma or sick dunks for retweets. The fact of the matter is that those credits don't transfer.
Succeeding on dating apps means that you need to develop your social skills. The same skills that help you succeed at meeting and connecting with people in person are the same skills that help you find your perfect match on Bumble. However, a lot of folks treat dating apps as a replacement for meeting people in person — not a supplement, but a complete substitute. Now, this is understandable; it feels like the perfect way to connect with more folks in the span of a half hour than you would after six hours in a singles bar. If you suffer from approach anxiety or social awkwardness, dating apps feel like a safe space where you can plan your every move with precision.
But the problem with this outlook is that you still need to cultivate in-person social skills. Dating apps aren't a space where the rules of socializing get thrown out the window. People are still people, regardless of where they congregate. We, as a species, evolved for face to face communication. While communicating through text and screens are marvelously convenient — hell, who doesn't prefer texting over phone calls? — over-reliance on them means that your in-person skills can atrophy. When all of your socializing is through a screen, you find that your ability to connect in the flesh becomes a trial. Even Zoom and Skype aren't complete substitutes for actually being in the same physical space as the folks you're hoping to hook up with.
The thing people often forget is that those social skills apply to online dating just as much as they do to meeting in person… if not more so. The most important word in online dating isn't "online", it's dating. Regardless of where and how you meet, dating requires skills that a lot of folks have neglected. The fact that you're swiping right or left on someone doesn't mean you can put less effort into putting your best self forward. However, the people who struggle the most tend to be the ones who inadvertently advertise how rarely they interact with people IRL — or at least, people beyond their co-workers and service industry employees.
This terminally-online approach, especially when combined with a swipe-based mechanic in dating apps, is part of what leads to an incredibly frustrating experience for everyone. It creates a dynamic that works against you, while making it that much harder for you to connect with the very folks you are hoping to meet in person. This is why one of the most important things you can do if you want to improve your results on dating apps is — paradoxically — to spend less time online and more time socializing in person. Now this doesn't just mean trying to date or hook up, but simply socializing. Meeting people, having interesting conversations and learning how to foster relationships with people — not just your friends but fascinating strangers.
While yes, knowing how to take a good photo is important, understanding people and how to connect with them is vital. After all, the whole point isn't just to get matches but to turn those matches into dates. If you can't nail that first impression in person, then you're not going to have any more success on an app.
And the first step to this is understanding a fundamental truth about dating apps:
Your Dating App Profile is an Advertisement
Let's start with an obvious metaphor: your profile is how you advertise yourself as a match to others. When you're trying to get people to swipe right on you, you need two things: what you're looking for and why the people who see your profile should be interested in meeting you in person.
The people who do the best on the apps aren't the hottest or the sexiest, it's the people who know how to pique people's interest. Almost every woman you know can regale you with stories of hot dudes who look great in photos, but whose profile left them dryer than the Sahara. They may have the Bentley or the six-pack abs, but their profile was full of more red flags than the Running of the Bulls at Pamplona. It doesn't matter how amazing someone is; "great" can also be spelled "g-r-a-t-e".
Your pictures are only part of your profile. They may be part of what catches people's attention, but they aren't what keeps it. As the saying goes: first you have their curiosity, but then you need their attention. The people who are the best at capturing the attention of their prospective matches are the folks who understand people as people, not abstract concepts, quasi-fictional characters in their story or NPCs following scripts and algorithms. If you want people to do more than flick through a couple of photos and leave, you have to think about what drives other people and what makes them tick; you need less Big Blue and more Don Draper.
Take this fine collection of red flags as a prime example:
Leaving aside the giant pile of "yikes" that is a 38 year old man looking for 18 year olds — and that's a lot of yikes — does anything about this profile suggest anything other than "spends too much time on dodgy subreddits yelling about crypto"? This is all but screaming how he behaves in person as well as on Tinder.
His profile is just a list of demands that range from the "never actually talked to a woman before" to the "This isn't Build-A-Bitch". Before he's so much as said hello, he's telling women how he expects them to behave, dress and act. There's nothing about him at all. There's literally nothing to suggest why he would be a good match for them.  He's taking it for granted that someone — someone with very bizarre proportions — will just be overcome by the power of his beard and match with him.
But hey, it's always good to have a dream. I guess.
Dating app profiles are about finding folks who're compatible with you and giving them reasons to want to connect with you.
Think of how you would connect with the people you see on Hinge if you were to meet them in person. How would you present yourself to them? What would your elevator pitch be about who you are and what makes you interesting — not in a self-deprecating "jokey-joke" kind of way but one to actually get their attention?
This is why "show, don't tell" is incredibly important in a dating app profile; you want to demonstrate the qualities that make you a catch rather than tell people about them. We do this all the time in person, because the alternative comes off as awkward at best. Telling someone at the bar about how funny you are will get you weird looks and eye-rolls. Showing someone that you're funny — telling jokes, making them laugh, having amusing stories — is part and parcel of connecting with people. The same applies when it comes to the dating apps. Talking about places you've been or want to go is better than saying you like travel. Show how adventurous or wacky or cool you are, with your pictures, your profile, even the questions or prompts you choose to answer or leave blank.
If you want to get more matches and dates, then you want to make sure that you're showing yourself off to your best effect. That means you want to think about this in terms of talking to someone in person, not just reading on a screen. Get a friend — preferably someone who spends more time offline than on — to read over your profile and tell you how it comes across. If the person in that profile were to hang out with them, would your friend want to talk to them? Would they date them? If not, why not? Are there parts of your profile that come off as too stilted, demanding or awkward if they were spoken out loud?
Keep in mind: you want people who've not spent as much time on forums and Discords as you to be able to relate to what you are putting out there, especially if you want more than just matches.
Speaking of which…
Your Messages Are A Conversation
The most important aspect of dating apps that people often forget is that matches, in and of themselves, mean nothing. Someone matching with you is just the starting point, not the end goal. It doesn't matter if you have one person swiping right or dozens if you can't actually turn those matches into dates. If you want more than just a match, then you need to start with a conversation. Your first message to someone is how you get that conversation started… and most folks can't even do that.
No, seriously. The average first message from a guy on a dating app is 12 characters long. Characters, not words. And to add insult to injury, most of the time, the first thing a woman hears from a guy is "hey". That's it. Just "hey." Which, incidentally, has a close to 90% failure rate.
Just sayin'.
Of course, the next most common opening messages are ones that are blatantly copied and pasted, blasted out like shotgun shells in the hopes that someone might not have heard it already. It's bad enough that they're unoriginal, but more often than not, they're not even amusing. They're just… there, dropped off like a dead mouse by a particularly lazy cat.
Let's take a look at a number of real examples of intro messages that friends of mine have received:
How are you supposed to start a conversation from this? Each of these screams that either they didn't read the profile or can't be bothered to actually treat the people they like on OkCupid as individuals.
Of course, then there's the cover letter:
Or the classic:
One thing all of these letters have in common — aside from the "can't be bothered to actually write a message to you like a person" — is that all of them are asking the other person to do the conversational heavy lifting. There's literally nothing in any of these to prompt a response; no questions to answer, no indications that they've read the profile, no hooks to catch someone's attention. Whether intentional or not, each of these puts the burden of actually starting and maintaining the conversation on the woman they wrote to. That, in and of itself, isn't just lazy, it's borderline insulting.
This one — while another blatant copy-paste job — is at least clever and could get a chuckle out of someone. It may not lead to more than a short back and forth, but at least it invites some sort of reply:
Here's the thing: your initial message on a dating app needs to accomplish two things:
Capture their interest, so they want to know more about you or check you out.
Start a conversation that leads to a date.
In the early days, when messaging on dating apps was more akin to sending e-mail, an approach like this made a little more sense; you were essentially pitching them on checking out your profile and then writing back to you if they wanted to know more. While you didn't want to be as dull and generic as these examples, it made more sense to write them like actual emails. Now, however, messaging on the apps is more like instant messaging or texting, with many — if not most — of the conversation happening in real time. Many of the same rules for texting apply to sending messages on Hinge or Tinder — it's a more conversational tone and one that demands more than just "hi how are you". So, you want to treat these like an actual conversation.
Look at these examples and ask yourself: would you start a conversation with a stranger at a bar or a Starbucks like this? Of course not. So don't start a dating app conversation this way. You want to treat this like you're actually talking to someone, in order to see if there's enough chemistry and mutual interest for a pre-date date at the very least.
So what makes for a solid first message? Humor works every time, hands down. So does asking genuine, interesting and specific questions — ones that relate to her and her profile and ideally show that you read her profile. The strange and unexpected can work — I've had a lot of success with "I have an important question for you: Pirates? Or ninjas?" — but to make them work, you need to have a solid follow-up when you get a response. Otherwise you run the risk of a promising start that just tapers off to awkward silence.
What you don't want to do is let the conversation go for so long that you lose track of why you started talking in the first place. It's understandable that you may want to keep the conversation going until you feel secure in asking her out. However, one of the continual frustrations women deal with on the apps is how long it takes to actually get to the date part of online dating. While yes, you want to establish chemistry and mutual interest, you also want to move the conversation towards an in-person meeting as soon as is reasonable.
Just, y'know. Not in the first message.
Ditch The Marketplace Mindset
So, this gets to the core of why your in-person social skills become vitally important to dating apps: without them, it's all too easy to forget you're dealing with people. Not an orderly system of rational actors, but chaos goblins who frequently say one thing and do another. When you understand people, it's easier to keep that chaos in mind. When they become abstract concepts… well, that's when folks start getting frustrated and looking for reasons why things aren't going their way. Regardless of how insulting, incorrect or just plain hateful those reasons may be.
Part of what makes online dating increasingly frustrating is how superficial of an experience it can be. To be sure: you can argue that Tinder's fairly limited profile options, snap-decision matching and prioritization of photos started the decline. However, how it started matters less than how people feel currently. The fact of the matter is that many app users — particularly men — use dating apps in a way that leaves people lonelier and more depressed than they had before.
One of the single biggest sources for this misery is the way that people try to apply market forces to dating. And unfortunately, that marketplace mentality backfires, messily and all over the place.
Now, yes, I freely admit I use marketing concepts when describing dating, particularly online dating.  However, there's a vast difference between trying to explain concepts in a more approachable and digestible manner and trying to apply game theory to relationships.
Because most dating apps have a larger number of straight male users than straight female users, men on swiping apps tend to focus on maximizing the number of matches they get, and then winnow out the ones they don't find attractive. This is both an attempt to give a higher ROI for their effort, but also to counterbalance the "power" women have. Women, to their mind, have overly-inflated value because of their relative scarcity; as a result, men have less of a chance of finding someone of equal market value as they do, being "priced out" by higher-value men.
If that made your eyes glaze over… well, you're not alone. If you ever want a prime example of how the terminally online approach backfires, look at anyone who treats online dating like a marketplace. I don't mean this as a metaphor. A lot of people see dating apps as literal exercises in economic theory and behave accordingly.
While this seems absurd, it's actually understandable. Dating, and online dating in particular, is chaotic. It can be stressful, precisely because you never can be fully in control of the process. It's tempting to look at dating in this way, because it implies that there are rules you can learn that dictate people's behavior. If you understand those rules, then you can use them to predict outcomes and guarantee results…
But in practice, it always fails, for incredibly predictable reasons. Specifically, people aren't rational actors, nor are they commodities, nor are they passively consumed by others.
To start with, commodities don't change their behaviors with the marketplace, seemingly on a whim or because of circumstance. They're fairly consistent — or at least perform in ways that conform to predictable reasons. People, however, change their behaviors and act in different ways at different times and in different settings. People who behave one way — say, preferring a more active nightlife of bars, clubs and casual dating —  will often behave a completely different way later on as their interests and needs change.
Someone who's newly single, for example, may have different wants and goals than someone who's been single for a while and is ready to settle down. That same person could well go through both stages over the course of their time on the dating apps and change their behaviors accordingly.
By that same token, people may think they have preferences that are locked in stone. They set their profiles to find people who meet those preferences and focus like a laser on an increasingly small subset of matches who match their search parameters. However, as anyone who's ended up with someone who's "not their type" can tell you: what you think you want and what you actually want can be two very different things. Emotional chemistry is difficult to predict, and we often find ourselves attracted to folks who are nothing like who we say we want, while folks who are perfect for us on paper leave us scratching our head at why we ever thought we liked them.
Similarly, commodities and products don't change based on when or how they're purchased. A bag of Oreos isn't going to change because someone put it in their basket, then put it back on the shelf before heading to the checkout. Someone who's had conversation after conversation peter out, or gets ghosted or deluged in dick pics, on the other hand, may well quit using the apps entirely.
It's also notable that dating and relationships aren't a zero-sum game. Purchasing a commodity removes it from the market; it's no longer available to others. A person being in a relationship, however, isn't removed from the market. People date around before committing, they cheat, they practice polyamory or ethical non-monogamy. Or they may return to the market later on because the relationship ended.
The marketplace model of dating falls even further apart when you consider the impossibility of ascribing value as an absolute to a person. The issue here is that there is no universally agreed upon definition of "value" or what makes one person higher value than another. We live in a society, but we're all individuals and we date as individuals. One person's "high value" trait is another person's "couldn't give less of a shit." People would argue that looks imply value, but not only do beauty standards vary and change between cultures and over time, but individuals will put entirely different levels of importance on looks.
For that matter, what one person values could work against them. Bisexuality in women may be valued by many… but the bi and pansexual women tend to find being reduced to their sexuality to be a turn-off.
Even if there were some societal definition of value, people prioritize different things in different stages of their lives. Someone who's newly single and wants casual encounters will put greater importance on superficial traits. Later on, as they get ready to settle down, they may prioritize and value different qualities entirely — ones that emphasize companionship and nurturing over pure looks or exciting, outré behavior.
However flawed and inaccurate the marketplace model may be, the greater drawback is how it sets its followers up for failure when life inevitably fails to play by those rules. When you've based your entire approach on the assumption that hitting certain marks is all that you need for attraction — that "sexual marketplace value" I mentioned — you're putting yourself into a self-reinforcing feedback loop of failure and misery.
Case in point: you can find any number of people who will complain bitterly about the male-to-female ratio on apps. They'll tell you that this imbalance gives women too much power and inflates their "sexual market value." Someone who should be a prime asset — someone who, coincidentally looks just like them — gets ignored, because women with inflated SMV think they deserve the top 1%.
This outlook is a bright, 10,000 watt spotlight, shining down on the level of entitlement on display. The affront isn't some injustice, some market manipulation by nefarious forces, it's that they're being denied something they feel is theirs by right. By the rules of the marketplace, he should be more valued, he should be better able to get the women he feels are on his level. But women stubbornly persist in not following those rules and dating anyone they damn well please.
Now he finds that he has to work to try to get what he wants, rather than having it handed to him, and this is wrong, somehow. Rather than recognizing that he's radiating his shitty attitude like a passive-aggressive block of uranium and making a change, he blames women for not going along with rules they never agreed to. And since his bitterness bleeds into everything else he does, it only serves to push women even further away.
Part of what makes the marketplace mentality especially off-putting is how fervently people try to cling to it and prove its validity. However, in trying to prove their point, they rely on data that's as flawed from the jump as their own model. Analyzing the "data" from dating apps provides astoundingly little information of value. While it's an objective measure of, say, likes or messages sent, it fails to interpret that data into anything meaningful. Someone got this many matches but few responses to their messages. Ok… why?
Does the data account for those matches talking to other people? Does it account for them meeting people off the apps and deciding to date them? Or does it cover variables such as getting annoyed by the notifications, being frustrated by the other people messaging them or even just forgot to check the app for two weeks and now they're too embarrassed to try to message someone back again? Then the data is functionally meaningless. At best, it tells part of the story but not the important parts. The information gets simplified so far that it it becomes useless. It's "picture a spherical cow", except with Tinder.
This isn't even a truly accurate portrayal of measuring interest, desirability or even what women want in a partner. It's not a randomized sample of users or a meaningful sample of users in that area. That data is limited to the reactions of the folks that the algorithm decided to show the profile to. People who may well have been thrilled to match with them may never have even seen the profile because the algo never picked them. This approach doesn't measure anything other than the algorithm's code.
Even other "studies" have come up drastically short. The infamous OKCupid blog post about women rating men below average was based on users giving profiles a rating of one to five stars on "quicklook". That's it. There was no separation of what the person liked or disliked — was it a bad photo or an offensive profile — nor was there any data covering variables like the age or race of the person being rated.
The idea that there was any meaningful information to be found in that was laughable. It was noise, masquerading as signal. But it was taken as gospel and gets trotted out as "proof" of how shallow women are, how much they overestimate their true SMV.
And this is before we get into issues like "p-hacking".
What makes the marketplace mentality especially counterproductive to dating — particularly online dating — is the literal dehumanization of it all. It's an attempt to reduce women to an algorithm instead of a person — control the outcome by playing to the marketplace rules. Input the correct values and get the desired result. It's functionally no different from the evo-psych bros trying to define modern culture through similar algorithmic beliefs, just dressed up in biology drag. It's not about connecting with people with rich inner lives, unique desires and irrational impulses, just manipulating lines of code (or "evolutionary switches") to get what they want.
Small wonder that people respond poorly to this approach. It encourages treating people like bots, not individuals, and not actually responding to them as people. But while folks rant and rave about how the M/F ratio and the SMV inflation has ruined dating, the truth is much, much simpler:
Connect With The Person, Not The Profile Picture
Here's the thing: online dating isn't a magic cure for loneliness. Nor is it a panacea for folks who neglected their social skills or who are socially inexperienced. It's a method of meeting people, a system that facilitates an introduction to folks you might not meet otherwise. What it isn't is a substitute for in-person interaction. Relationships may start on apps, but they progress in physical space. If you're treating dating apps as inherently different from approaching people in person, then you're setting yourself up for disappointment.
Worse, the swipe mechanic can encourage mindless swiping and end up reinforcing your loneliness. Studies have found a correlation between loneliness and compulsive app use that sets up a negative feedback loop. The lonelier you are, the more you invest in those potential matches on Tinder. When those matches don't respond or pan out, you find yourself lonelier… and relying on Tinder and OKCupid even more.
When your primary social interactions are via phones and computers, you cut yourself off from the very connections you crave. It's much easier to fall for dehumanizing bullshit when you're at your most lonely; that sadness and sense of lack curdles into bitterness and resentment that people can't wait to leverage to their advantage. After all, it's much, much easier to convince people that other folks aren't actually people when you're feeling isolated and lost. When you're looking for answers for why you're alone, it's all too easy to believe that women are "programmed" to only date X types of men, that women think men are all ugly or never face dating problems because of all the dick being slung their way.
It's not true, but it feels true because it tells you that you're not at fault. It becomes a way of excusing making the hard choices and deciding to make changes. You don't need to do anything differently, the system is wrong. But all of that is just your ego fucking with you.
Online dating can be an intensely frustrating experience. Nobody disagrees with that. But while some of the issues are structural, others are relational. Treating dating apps as anything other than a method of finding people you can introduce yourself to — people who are explicitly looking to date — is a recipe for misery. It's not a referendum on people's dating preferences or who is or isn't going to find a relationship. It's not even offering a complete picture of singles in your area, nor are you being rejected by all and sundry. The apps are showing you a limited selection of people that is contingent on what the folks who coded the algorithms think about compatibility. These aren't impartial, objective, artificially intelligent judges, they're subject to the same biases and prejudices as the people who wrote them.
The apps themselves show us such a limited and curated version of the people who use them that it's all too easy to forget that those are people on the other end. Instead, folks treat it like a game that you can min-max your way through and try to find efficient strategies, rather than engaging with people as people. And while I can understand a certain amount of desire for efficiency — God knows I've advocated for similar approaches in my time — the game-theory, marketplace model of online dating and relationships is counterproductive. It doesn't work and it exhausts and demoralizes the very people you're trying to match with. The same people you are hoping to convince to swipe right on you get exhausted and jaded by folks who treat them like especially clever NPCs and end up just quitting… which makes things even more frustrating.
Now, don't get me wrong: there is a numerical imbalance between straight male and female users on dating apps. Nobody is saying otherwise. The same is true about who tends to initiate on dating apps; the same social dynamics that influence us in the flesh follow us online. However, that's not the same as "X people have all the power," especially when it comes to matches and messages. Quantity doesn't have a quality all of its own when it comes to matches; an infinite variety of shit is still shit.
A neverending parade of mediocre dick offerings from folks who couldn't even be bothered to act like the person on the receiving end is a human being isn't a bounty of dates. It's a frustrating experience that chases folks off the apps entirely. This is what Alanna Massey referred to when she popularized the phrase "dick is abundant and of low value". It's not a referendum on the uselessness or undesirability of the majority of men, it's saying "make a goddamn effort and treat me like a person."
The minimal-effort/maximal-results approach to dating apps falls apart because you can't separate the need for social skills from the medium in which you meet people. If you want to have greater success from online dating, then you need to prioritize your offline life. That means meeting people, interacting with folks in the flesh and developing your social skills. This provides massive benefits, not just to your Tinder matches, but to your life overall. In its own way, it helps foster a positive feedback loop — one that improves your online and offline life.
After all, living an interesting life gives you more to put in your profiles. But not only that, knowing how to connect with people in person translates to connecting with them online as well. It breaks the swiping/loneliness feedback loop, because you're building meaningful relationships beyond words and avatars on a screen, voices on the Discord chat and gamertags hovering over players in the Destiny lobby.
And let's be honest, gentlemen: the bar for standing out in dating apps is so low it's gone through the floor and now it's starting to threaten the foundations.
It seems like a paradox, but the more offline you are, the greater success you find in online dating. Connect with the person behind the profile, instead of trying to crack the "code" to the sexual "marketplace". That alone makes you an incredibly refreshing change for the people you're hoping to match with. The better you are at managing your offline relationships, the easier it'll be for you to find them online too.
And then — like the taglines say — you'll be able to delete the apps for good.